A Brooklyn, N.Y., woman says that officers with the New York City Police Department held her hostage in her apartment for 10 hours while they conducted an investigation of her adult children.
Rolinda Walls, 54, is a resident of the Van Dyke Houses in the Brownsville section of the city's Brooklyn borough. She told the New York Daily News that shortly before midnight Oct. 21, officers with the NYPD came to her door looking for her 27-year-old daughter.
"I told them she wasn't there," Walls told the Daily News. "They asked to come in, I said sure—because I have nothing to hide."
The officers entered the apartment and began conducting a search. Walls' 14-year-old daughter was home, as well as her 10-year-old granddaughter, who was sleeping at the time.
When police searched the room where her 24-year-old son sleeps, Walls said they found a credit card duplicator and marijuana joints. That's when, she says, the visit took a turn.
G/O Media may get a commission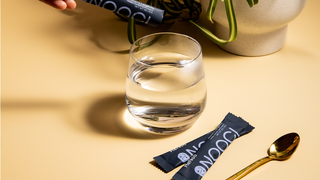 "They told me if my son didn't come home, they would arrest me. I tried to call my son, but he wouldn't answer," Walls said.
According to the Daily News, the police made themselves at home and told Walls and her teenage daughter that they would not be allowed to sleep in their rooms.
"When I had to go to the bathroom, I had to ask to go to the bathroom. I had to ask permission to even go to my own kitchen to make coffee. I was held hostage in my own home by people who are supposed to protect and serve me. They came in and took over," Walls said.
In all, the incident lasted nearly half a day, Walls said. Walls called it a home invasion, and she confronted New York Mayor Bill de Blasio about it at a town hall last week.
She also contacted the Rev. Al Sharpton's National Action Network, and the group is calling for an immediate investigation into the incident.
Walls told the Daily News that she plans to file a lawsuit and a complaint with the NYPD's Internal Affairs unit.
"I've been so sad," Walls said. "All week I've tried to keep a happy face on, but it's been hard."
An NYPD spokesman told the Daily News: "The matter is under internal review."
Read more at the New York Daily News.