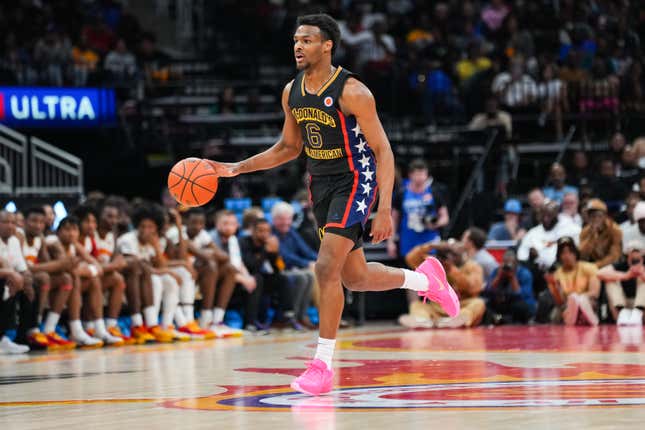 The son of Los Angeles Lakers superstar LeBron James is recovering after suffering cardiac arrest after a workout on Monday morning.
Top Class Season 3 Is Our Black TV Pick of the Week
Bronny James, the oldest son of LeBron and Savanna James, was rushed to a local hospital after a 911 call from the University of Southern California's Galen Center, the school's arena and practice facility shortly after 9 a.m. on Monday, according to TMZ, which first reported the incident.

A family spokesperson confirmed to the celebrity news outlet that Bronny had been stabilized and moved from intensive care:

"Yesterday while practicing Bronny James suffered a cardiac arrest. Medical staff was able to treat Bronny and take him to the hospital. He is now in stable condition and no longer in ICU. We ask for respect and privacy for the James family and we will update media when there is more information."
But it also appears that the situation was serious, with TMZ reporting that James was unconscious when emergency responders arrived on the scene.

Bronny James not only comes from basketball royalty, but the six-foot-three guard has established himself as a respected player in his own right. He recently committed to play at USC and earlier this year put up 15 points, four assists and two steals in the McDonald's All-American.

The Root will update this story as more details emerge.