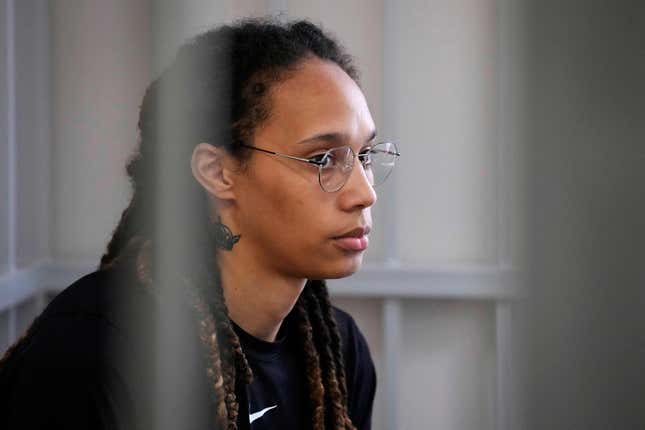 Updated 10/25/2022 at 2:57 p.m. ET

Following the news that Brittney Griner's appeal of her nine-year sentence for drug smuggling and possession was denied, National Security Advisor Jake Sullivan released a statement where he referred to the hearing as a "sham judicial proceeding" and reiterated President Biden's commitment to secure the WNBA star's release.
Full statement from National Security Advisor Jake Sullivan:
"We are aware of the news out of Russia that Brittney Griner will continue to be wrongfully detained under intolerable circumstances after having to undergo another sham judicial proceeding today. President Biden has been very clear that Brittney should be released immediately. In recent weeks, the Biden-Harris Administration has continued to engage with Russia through every available channel and make every effort to bring home Brittney as well as to support and advocate for other Americans detained in Russia, including fellow wrongful detainee Paul Whelan. The President has demonstrated that he is willing to go to extraordinary lengths and make tough decisions to bring Americans home, as his Administration has done successfully from countries around the world. The Administration remains in regular touch with representatives of the families, and we continue to admire their courage in the face of these unimaginable circumstances."
The WNBPA released a statement that called the WNBA champion a "hostage" and encouraged supporters to rally around "BG and all wrongfully detained Americans."
"The courage and integrity Brittney Griner has displayed throughout her wrongful detainment should motivate every American to join our campaign to bring her home to her family without any further delay.

Brittney has repeatedly taken responsibility and made clear that she never intended to break Russian laws. While their legal system is very different from ours, there is no doubt that the original sentence she received was extreme, even for the Russian legal system. This appeal is further verification that BG is not just wrongfully detained—she is very clearly a hostage.

Let us not be divided in this moment. Rallying around BG and all wrongfully detained Americans is the common thread of humanity that unites us without regard to ideology or political party. We must unite and support the stated public commitment of the Biden administration and Congressional leaders to do everything possible to get her home.

Likewise we strongly encourage leadership at FIBA, USA Basketball, and across the global sport community to voice their support for BG and join our campaign with a daily public call to action.

No athlete should be used as a political pawn."
G/O Media may get a commission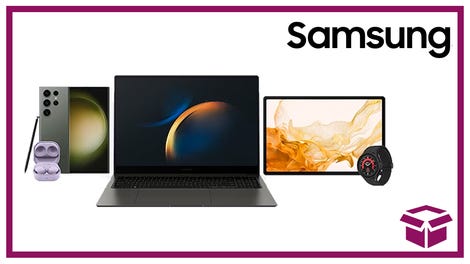 24 hour deals
Discover Samsung - Daily Deal
The basketball community has continued to show its support for the Baylor alum, with several players and coaches tweeting their reactions to Griner's appeal being denied.
The Los Angeles Sparks' Lexie Brown wrote, "I'm sick to my stomach. Sick. Sick. Sick. Prayers up to BG and her loved ones. #FreeBG"
South Carolina women's basketball coach Dawn Staley, who posts about Brittney almost every day, tweeted, "#FreeBrittneyGriner 250 days and more expected bad news with the upholding of @brittneygriner sentence. I'm a firm believer in God and will lean in stronger. On our worse day he does he best work. Love you BG. HOLD ON! #WeAreBG"
Griner's Phoenix Mercury teammate Kia Nurse expressed her compassion for her friend writing, "my heart goes out to BG and her loved ones. We love you and we miss you. Bring her home."
Minnesota Lynx star Natalie Achonwa saluted the Mercury center's philanthropic work, tweeting, "a sister, daughter, wife, teammate, friend, Olympian, activist, community leader, champion… that should be at home with her loved ones. 250 days too many. #BringBGHome"
ESPN analyst, Los Angeles Sparks forward and WNBPA vice president Chiney Ogwumike wrote, "My heart continues to break for BG and her family. It has been 250 days. We must do everything in our power to get her home. #WeAreBG"
See the original story below:
WNBA star Brittney Griner is at the end of her legal case, as a Russian court has denied an appeal of her nine-year sentence for drug smuggling and possession. Per ESPN, the court has factored in the time she's already served, as "One day in pretrial detention will be counted as 1.5 days in prison." This means her sentence is now around eight years.

According to NBC News, the Phoenix Mercury center appeared at the hearing at Moscow Regional Court via a video conference from the detention center where she's being held. Through a statement read in court, the two-time Olympic gold medalist "hoped it would be taken into account that she 'did plead guilty'" and asked for a reduced sentence describing her detainment as "stressful" and "traumatic."
At this point, Griner's only recourse is a prisoner exchange between Russia and the United States, a prospect that seems highly unlikely in the current political climate. Diplomatic relations between the two countries are strained and practically non-existent, so a deal is going to be very difficult to negotiate. In fact, Yury Ushakov, an aide to Vladimir Putin, recently appeared on the Russian state news program Moscow.Kremlin.Putin and let it be known that the WNBA champion is not a priority for the Russian government.
"In this tense situation, I think that he [Biden] is thinking first and foremost about the upcoming midterm elections," Ushakov said. "He keeps emphasizing the need to bring [Griner] back home…However, it's not the main issue that we are concerned about."
Of course, this could be Russia's way of publicly sending a message about a possible deal, but it could also just be true that the country is more concerned about its invasion of Ukraine than one prisoner.
With the legal process over, and no deal on the horizon, Griner's wrongful detainment in a hostile foreign country will now fade from the news cycle. It's vitally important that we do not let that happen. From the moment she was stopped in a Moscow airport in February, one week before Russia invaded Ukraine, Brittney Griner has been used as a political pawn. However, the real story is that she's just a person who was in the wrong place at the wrong time. Whether or not she actually did what she's accused of, she does not deserve to spend nine years in a Russian prison. And we should never lose sight of how bad this will be for her as a high-profile queer Black woman in a country with anti-LGBTQ+ laws.
Yes, Joe Biden has midterm elections, the economy, climate change and a million other things to worry about, but he has made it clear he wants to bring Brittney home and we need to hold him and his administration to that.