Myasia Joga, a high school student at Absegami High School in Galloway, N.J., says that after a recent rowing competition, she became the victim of racial slurs from a group of white male teen rowers on the opposing team.
Myasia says that after a Mother's Day rowing competition, she had to sit on a separate jitney from her teammates because theirs was full. When she got on the jitney, she says, two members of the Mainland Regional High School team sat next to her and called her "Rosa Parks" before using the n-word, according to NBC 10.
"That was the most unforgettable few moments of my life and crew," Myasia said.
In an interview with the Atlantic City Press, Uly'es Joga, Myasia's mother, said that she wanted a face-to-face apology with an adult present.
"At that time I just wanted my daughter to feel comfortable. It could have possibly been settled there, but we waited an hour and a half for them to come, and they never came," Uly'es Joga said.
According to the Mainland Regional superintendent, an investigation was conducted and the students in question were disciplined.
G/O Media may get a commission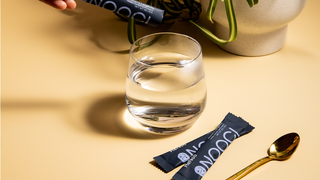 "We will continue to enforce our commitment to Mainland being a safe and inclusive place for our students, staff and those that we interact with, whether in our school or in the fields, through additional education and continued enforcement of our zero tolerance policies," the superintendent wrote.
Myasia says she's the only black member of her rowing team, and she's learned to deal with adversity on a daily basis.