Here's a question: If the Confederate flag has nothing to do with racism, and it's all about Southern pride and history, why does it seem to fly high in areas of the country that are decidedly not in the South?

Is it because maybe it's really a thinly coded reference to racial superiority, support of segregation, and yes, white supremacy at its finest?
Regardless of the intent of those who wave it, black people tend not to love the flag, because ... slavery.

This weekend, a black teen who was not feeling the rebel rag was assaulted in the Northwestern state of Oregon at a country music festival right before a Kid Rock set.
G/O Media may get a commission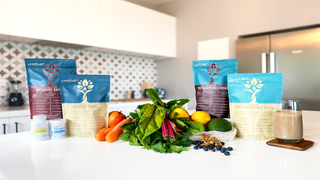 The Associated Press reports that on Monday, Linn County Sheriff Jim Yon said that the Confederate flag wavers were driving through the camping area of the Willamette Country Music Festival in Brownsville, Ore., flying their freak flag from a black pickup truck when the 18-year-old victim spoke out.
Law enforcement laid out the details, according to KVAL:

Deputies learned that a black Ford pickup with three males was driving through the camping area, near Section O, waving a large Confederate flag. Before the Kid Rock concert, the victim who was walking in the area yelled something to the males about their flag because he did not like it. One male jumped out of the pick-up and he and the victim exchanged further name-calling. The suspect hit the victim several times and then drove off in the pick-up.
The punk perpetrator is described as a white man (duh) in his late teens or early 20s with "dark hair … wearing jeans, a black muscle shirt with the sides cut, brown boots and a black cowboy hat."
The victim was treated for nonlife threatening injuries at Lebanon Community Hospital and released.
Linn County Lt. Michelle Duncan says authorities are investigating whether the incident qualifies as a hate crime.
Former rapper turned country singer cum Trump ass-kisser Kid Rock, who has courted controversy before for displaying the Confederate flag at his concerts, is from Detroit. He also has a black son, whom we all really pity.