Brooke Kimbrough is dead set on going to the University of Michigan—so set on it, in fact, that she is currently leading protests against her rejection from the university. She plans to continue her public calls to be accepted until her wish is granted.
But Kimbrough says it's not just about her—it's for all minority students who may be overlooked, according to the Huffington Post.
"I fervently believe in black equality," Kimbrough said in a statement, according to HuffPost. "I believe that our public university system should provide a pathway for opportunity for underrepresented minority communities. I am appealing my application to the University of Michigan not only for myself but for other black and minority students who deserve the equal opportunity to go to the best public university in the nation."
Kimbrough plans to broadcast more rejection letters from other minority students until she gets a spot in the fall 2015 freshman class. Only about 5 percent of the student population at the top-ranked university is black, and the December 2013 issue of the school's information guide notes that while undergraduate enrollment has increased by about 15 percent since 2003, the racial and ethnic makeup has stayed relatively the same.
In September of last year it was discovered that black enrollment at the school's Ann Arbor campus had dropped 30 percent, sparking renewed focus on the state's 2006 voter-backed ban on affirmative action. The Supreme Court is scheduled to make a decision about whether to uphold or nix the ban in June in the case Schuette v. Coalition to Defend Affirmative Action.
G/O Media may get a commission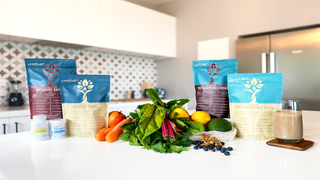 When Kimbrough—who has a 3.6 GPA and an ACT score of 23 at University Preparatory Academy in Detroit—applied to the university's early-action program, her admission was deferred at first, and then she was rejected. Her scores are considered below average at the University of Michigan, whose Class of 2013 had an average 3.85 GPA and 29 ACT score.
Still, Kimbrough says she has a full résumé, with extracurricular activities that include participation in her high school's celebrated debate team and being president of U Prep's National Honor Society chapter, as well as nonprofit work, HuffPost notes.
"It frustrates me when I'm actually trying to do something, bring this over to the university and show them that, "Yes, you can still come from this kind of area with one parent at that home and not a lot of money coming in every year, but you can still be somebody,' " Kimbrough says.
Unsurprisingly, Kimbrough's campaign has earned her opponents, most notably Jennifer Gratz, the person who started the debate over affirmative action in Michigan in 1995, when she was wait-listed at the university. Back then Gratz, who is white, said that less-accomplished minority students were admitted to the university. She took her case all the way to the U.S. Supreme Court and was victorious in 2003, when the court came out with a landmark ruling in Gratz v. Bollinger, banning the university from applying affirmative action to undergraduate applicants.
"Ms. Kimbrough has publicly demanded that the university should discriminate against other applicants in order to accommodate her demand for preferential treatment based on her skin color," Gratz, who now leads an anti-affirmative action organization, XIV Foundation, said in a statement. "Her very public position contrasts with that of voters who adopted a ban on racial policies in 2006. I hope Ms. Kimbrough is willing to let Michiganders consider her position on this issue in a debate."
Read more at the Huffington Post.