Updated April 30, 2013
(The Root) — Despite mixed reviews from critics, Motown: The Musical — produced by the record label's legendary founder, Berry Gordy — is set to become one of Broadway's biggest successes of 2013. [Editor's note: It has received Tony Award nominations for sound design and orchestration, as well as nods to actors Valisia LeKae, for leading actress in a musical, and Charl Brown, for featured actor in a musical.] Just a week after premiering, it has already sold out or nearly sold out many of its performances for the coming months. This is significant because instant successes on Broadway are rare, and those with predominantly black casts are even more rare. As for instant successes shepherded by black producers, those are Halley's Comet rare, in part because today there are so few black Broadway producers, especially at the senior level.
How few?
All of them — a handful — know each other and referenced each other during interviews with The Root. When it comes to those producers who are responsible for conceptualizing a project and bringing it to the stage, it may come down to just two.
"We're probably the only African Americans on Broadway who hands-on produce, choose the project, director, etc.," said Stephen Byrd, speaking of himself and his producing partner, Alia Jones. Jones has been called the only woman of color currently working as a lead producer on Broadway today. Their company, Front Row Productions, is responsible for such Broadway successes as the 2008 production of Cat on a Hot Tin Roof, featuring an all-star black cast of Terrence Howard, Phylicia Rashad and James Earl Jones.
Though issues such as civil rights receive far greater attention than cultural diversity within artistic institutions and fields, each of the producers interviewed made a compelling case that diversity behind the scenes in the arts has far-reaching implications for the business world and society at large. Their personal journeys and challenges are a stark reminder that even in the age of the first black president, there remain American professions in which black Americans are virtually nonexistent. Furthermore, there are power structures in place that ensure that certain professions will remain that way unless a conscious choice is made to change things.
G/O Media may get a commission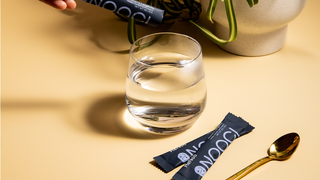 Referring to Broadway as an "old boys' club," press agent, producer and Broadway legend Irene Gandy, who is black, explained that it is one domain that has been slow to evolve, and that is reflected in issues like diversity. "We forget that Broadway is so traditional." She then added, "All that's going to change when the dinosaurs leave the Great White Way."
A Rich History
Black Broadway producers and productions have existed nearly as long as Broadway itself. The first Broadway show created by African Americans and featuring an all-black cast was Clorindy, or The Origin of the Cake Walk in 1898. It was created by two African-American artists who would secure a prominent place in black history: author and poet Paul Laurence Dunbar and composer Will Marion Cook. Featuring dozens of performers of color, the show is credited as the first to significantly break Broadway's color barrier onstage. But it still required a white producer, Edward Rice, to do so.
It was not until Shuffle Along in 1921 that African Americans on the Broadway stage and behind the scenes experienced a significant breakthrough. Though not the first show to feature black performers or producers, it was the first major Broadway success starring and produced by African Americans. Running for more than 500 performances, it launched the careers of iconic performers Josephine Baker and Paul Robeson. Its success also resulted in several more predominantly black musicals opening on Broadway that decade. (As a testament to Shuffle Along's far-reaching cultural influence, a song from the show, "I'm Just Wild About Harry," was used as the official song of President Harry Truman during his 1948 campaign.)
Like The Root on Facebook. Follow us on Twitter.
While there have been some notable Broadway successes starring African-American performers since Shuffle Along, including the smash hit Dreamgirls in 1981, the number of African Americans producing and making business decisions on Broadway has not been significant.
The Powerful Few
Gandy is considered one of the most influential African Americans in Broadway history. She is the only African-American press agent to be a member of the influential union ATPAM (Association of Theatrical Press Agents and Managers). But another testament to her influence on the Great White Way is that she is one of the few nonsuperstar performers to have her caricature hanging on the wall of Broadway power-dining spot Sardi's, an honor usually reserved for legends such as Lucille Ball and Ethel Merman.
Though she has spent most of her nearly 30-year career as a press agent, securing coverage for some of the most widely honored shows on Broadway — including Tony winners August: Osage County and Spring Awakening — Gandy has worked behind the scenes. Her first producing credit was for the national tour of the African-inspired musical Sarafina! in 1989. It would be more than 20 years before she produced again.
Gandy explained that while the opening of the tour was exciting, with Whoopi Goldberg attending a star-studded kickoff in Los Angeles that would lead to Goldberg starring in the film version, other parts of the tour were traumatizing.
"When we went to Boston, the Charles [Stuart] case had happened, so the cast got death threats." Gandy was referring to the infamous case of Charles Stuart, who accused black men of carjacking him and his pregnant wife, who died from gunshot wounds. It was eventually uncovered that Stuart was the likely culprit. The case created great racial tension throughout the city.
"The show wasn't selling," Gandy said. "The whole cast was getting death threats. Then Stuart confessed, and tickets started selling again." (According to reports, Stuart did not confess to police but was implicated by family members. He committed suicide shortly after.)
Gandy would not produce again until the 2011 revival of Porgy and Bess, the musical featuring a predominantly black cast including Audra McDonald, one of the most successful actresses in Broadway history. When asked why she agreed to produce Porgy and Bess after forgoing producing for so many years, Gandy said, "I'm really a press agent. I don't want to be a producer." But Jeffrey Richards, the powerful Broadway producer whose productions Gandy represents, wanted her involved. "[He] said, 'I really want a person of color involved in this production,' " Gandy recalled.
Gandy said that having powerful people like Richards in the theater business who recognize the importance of diversifying onstage as well as behind the scenes is crucial to ensuring more diversity. But as much as producing is not Gandy's passion, she also said of having more producers of color, "I think it's important." She added, "It does make a difference," noting that diverse producers help diversify the content we see onstage.
Like The Root on Facebook. Follow us on Twitter.
This sentiment was echoed by Tamara Tunie, an actress best-known for her roles in films like the recent Flight, starring Denzel Washington. Tunie is also an accomplished producer, who received her first credit on the critically acclaimed, Tony Award-winning musical Spring Awakening, which opened on Broadway in 2006.
"I didn't actually wake up one morning and say, 'I want to be a producer.' It was a sort of a natural evolution of things," Tunie told The Root. After initially being asked by a friend to invest in Spring Awakening, Tunie followed it by producing Radio Golf, the final play by August Wilson.
"As far as African-American playwrights in our lifetime, he is the most prolific, and in terms of greatest playwrights of this century, he is at the top of the list," Tunie said, explaining what drew her to the production.
"I found that being behind the scenes and being off the stage working in that arena was just as vital as being on the stage, and particularly if it is a piece by an African-American writer or is about an African-American experience or has an African-American cast. It's very important that we not only just be entertainers but that we be part of the engine that allows our stories to be told." Tunie went on to explain that who makes decisions behind the scenes reflects what we see on the stage. "I think it matters because we have lived our experiences and our stories, and as much as other people may appreciate our story and may identify on a universal kind of level, they can't really see it or tell it in the way that we can."
Tunie raised an even more specific reason why having diverse producers matters: It often results in employment opportunities that wouldn't exist for other African Americans. Tunie mentioned a recent controversy in the theater world to amplify her point. Though Wilson had expressed a desire that only African-American directors helm his projects, after his death, one of his classics, Joe Turner's Come and Gone, was mounted at Lincoln Center with a white director.
"I don't want to limit anyone directing anything, because I think on a human level, we can all connect and identify," Tunie stressed. "But I will say that as far as employment opportunities are concerned, our African-American directors don't get the phone calls to direct the Shakespeares and the Chekhovs and the Ibsens and the Arthur Millers and the Eugene O'Neills, etc.," Tunie said. "So if white directors are now taking the catalog of black works that black directors are already limited to, what does that leave black directors to direct?" Tunie noted that decisions like who will direct a project fall to producers. "So for me, it's really a conversation about equity and opportunity."
Attracting a Diverse Audience
This was a sentiment echoed by Byrd and Jones, the two prominent black Broadway producers and partners in Front Row Productions. After trying his hand at movie producing following a successful career at Goldman Sachs, Byrd turned to Broadway.
Like The Root on Facebook. Follow us on Twitter.
"I thought there was an audience between Tyler Perry and August Wilson that hadn't been addressed," he said.
Gandy agreed. She observed that many black audiences feel overlooked and underserved by what is offered on Broadway, which explains why so-called "chitlin' circuit" productions, a modern-day version of which made Perry famous, continue to enjoy a following nationwide. Part of this has to do with the lack of diversity among those choosing which projects go on the stage.
This observation led Gandy to volunteer one of the greatest benefits of having more black producers working in the theater: It leads to more black audience members. "I saw My Brother Marvin [an all-black cast non-Broadway show], and I was amazed at the audience — doctors, lawyers, teachers [who were black] to see these so-called 'chitlin circuit' shows. Chitlins may give high blood pressure," she said, referring to the soul food favorite, "but chitlin circuit shows are also bringing in high dollars."
Broadway is tapping into that underserved black audience. The Wall Street Journal just devoted an article to the record-breaking success of Motown: The Musical. According to the publication, it has "grossed more than $1 million at the box office last week, the third week in a row it has done so. It is rare for an original musical opening cold on Broadway — without a prior, out-of-town engagement or transfer from London's West End — to see such strength at the box office during the first three weeks of previews before an opening." The show has been heavily marketed to black audiences.
But beyond attracting a diverse audience, more black producers on Broadway can also lead to more behind-the-scenes opportunities. When asked why having more producers of color matters, Byrd said, "We're inclusive in terms of diverse stage managers, directors, etc. Unlike our counterparts who bring in sons, daughters and friends, we work very hard to be inclusive. Not only on the stage, but most importantly behind the set." But also, "We can bring our vision, whether it's nontraditional casting or multiracial casting." 
Diversity on the Stage
It is through nontraditional casting that Front Row Productions has made its biggest impact and experienced its greatest successes. Its all-black cast version of Tennessee Williams' Cat on a Hot Tin Roof, directed by Debbie Allen, was one of the most successful Broadway plays of 2008. The production then headed to London, where it was honored with an Olivier Award, London's equivalent of a Tony Award. Front Row recently produced another Williams classic, A Streetcar Named Desire, starring an all-minority cast including Nicole Ari Parker and Blair Underwood. In 2014, the duo will produce Black Orpheus.
When asked why there are so few black producers on Broadway, Byrd used a phrase that was also used by Gandy to describe Broadway: "It's an old boys' network." Byrd explained that a producer has to be accepted into an unspoken network in order to have any chance at successfully mounting a Broadway show. For instance, three family organizations own most of the Broadway theaters. So, "if you don't get a theater, you could end up all dressed up with nowhere to go."
Jones went on to explain that "the thing about Broadway shows that doesn't get covered as much is that all of the stars really do have to align. It's not a cliché. If you don't have the investment, if you don't have the theater, if you don't have the actors with the availability all at the same time, it just doesn't happen." (She noted that Byrd originally tried to produce Cat on a Hot Tin Roof with Angela Bassett and Laurence Fishburne in 2002, but the production stalled until 2008.) "So you could have a great cast, a great director and a great play, but if you have no theater, it will just dissipate."
All of these moving parts can be daunting to aspiring producers. But Jones pointed out that Broadway is one of the most transparent businesses in the world because how much money a show makes is publicized every week. Ultimately the reason she believes there are so few producers of color is that, put simply, "It's difficult."
Jones has a business and finance background like Byrd. A Spelman alum, with an MBA from New York University, she spent years at Procter & Gamble before transitioning into hedge fund services and then finally becoming a producer. Her first show with Byrd was Cat on a Hot Tin Roof. She said of her transition to producer, "I thought it was a great opportunity to marry my business skills with a creative interest I've had for a long time, and I never really thought I'd be able to combine the two." To be a successful producer, "some command for numbers is important," she said. "This is a business. Budgeting and marketing skills are important as well."
But so are role models. One thing that every producer interviewed by The Root reiterated is that they each struggled to find someone like them, who had successfully forged a path as a Broadway producer. With this being a particularly "who you know"-focused industry, that makes the road tougher for people of color. But each producer interviewed felt strongly that it is a road worth pursuing, with Jones calling it a "responsibility" for people of color who have the capability and passion to pursue the arts.
"Black actors study the classics just like any other actor," said Jones, paraphrasing a sentiment expressed by Phylicia Rashad and Nicole Ari Parker, who appeared in shows she and Byrd produced. "The idea that they would never have the opportunity to perform those coveted roles professionally has been an invisible professional barrier for black actors all these years on the Great White Way."
Expanding the Club
Jones and Byrd have actively sought to diversify the world of Broadway producers. For their current production The Trip to Bountiful, starring Cicely Tyson, Cuba Gooding Jr. and Vanessa Williams (Editor's note: which received a Tony nomination for best revival of a play, and nods to Tyson and Condola Rashad for their performances in it), associate producers include high-profile African-American publicist Marvet Britto, music mogul Kevin Liles and TV producer Randolph Sturrup. The show is also produced in association with Ray Gaspard, Willette Murphy Klausner, Reginald Browne and Andrea Price, all of whom are African American. Even more exciting than the diverse roster of producers is that New York Knicks center Tyson Chandler and his wife Kimberly joined the production as lead producers, meaning they made a significant investment in the show's development and long-term production.
Byrd, Jones, Gandy and Tunie are hopeful that other people of color will follow suit. Other black celebrities have begun to dip their toes in the Broadway waters in recent years. Goldberg served as a producer for the stage version of her hit film Sister Act, while Oprah Winfrey was a producer of the stage version of The Color Purple and Alicia Keys helped produce last year's Stick Fly. But Byrd and Jones are actively looking to bring more unknown people of color into the producing fold. Byrd explained that producers can invest anywhere from $10,000 in a production, though $25,000 and above is usually the standard. However, he noted that some people gather a group of friends to reach the $25,000 amount to jointly invest in a show.
Tunie summarized the importance of bringing more people of color to those producing on the Great White Way: "When we as audience members take issue with how a story is told, my response is always, 'If you want it told in your way, then you have to participate. You have to be part of the telling."
Keli Goff is The Root's political correspondent. Follow her on Twitter. 
Like The Root on Facebook. Follow us on Twitter.
Keli Goff is The Root's special correspondent. Follow her on Twitter.