Another day, another accusation of racism against New York City's Fire Department. In a lawsuit filed Tuesday in federal court in Brooklyn, N.Y., a black Muslim firefighter says he was punished by the department for speaking out about the harassment he says he endured for 12 years over his race and his religion.
As the New York Daily News reports, Raheem Hassan, a Navy veteran and firefighter, says he was subjected to racial and religious abuse by his fellow firefighters at his firehouse in Brooklyn's Flatlands section.
Hassan's suit claims he was asked to apologize for 9/11 because of his Muslim background. He says he also began skipping group meals at the firehouse because his co-workers "tried to slip pork or pork byproducts into his food." Pork is considered haram, or prohibited, in Muslim religious practice.
Then there was the racist harassment. Hassan says he was referred to by racial slurs and was told by his co-workers that "black firefighters are lazy and no one wants to work them." Court papers also indicate that his co-workers would bleach his clothes and throw water on him from the top of the firehouse. In addition, according to court filings, in a group chat for firefighters and the firehouse supervisors, Hassan was told repeatedly that he wasn't welcome and should transfer, and was referred to as a "rat."
Hassan's abuse, then, could not have been a surprise to his supervisors when he brought his complaints to their attention. But, says Hassan, his supervisors, instead of disciplining the harassers, in December brought false charges against the firefighter, which led to his arrest.
G/O Media may get a commission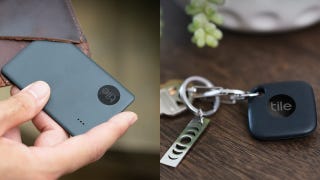 Up to 35% off
Tile Item Trackers
As cited in a previous report from the Daily News, the supervisors claimed that Hassan threatened to "kill the guys in the firehouse"—an allegation Hassan vehemently denies.
It wasn't until a Daily News article outlined the years of abuse against Hassan that officials at the FDNY took action against his harassers, transferring firefighters and their supervisors out of the firehouse.
Hassan's suit mirrors others launched against the FDNY, the country's largest fire department. The systemic harassment wasn't isolated in his Flatlands firehouse (ironically nicknamed "the Friendly House"), the suit claims, but is an ongoing and rampant problem throughout the department.
In December, FDNY employees filed a civil rights lawsuit against the department, claiming that it had failed to pay and promote its black workers at a level equal to that of their white peers.
"The entrenched racism within this organization," lawyer Cyrus Mehri said when announcing that suit, "is a disease."