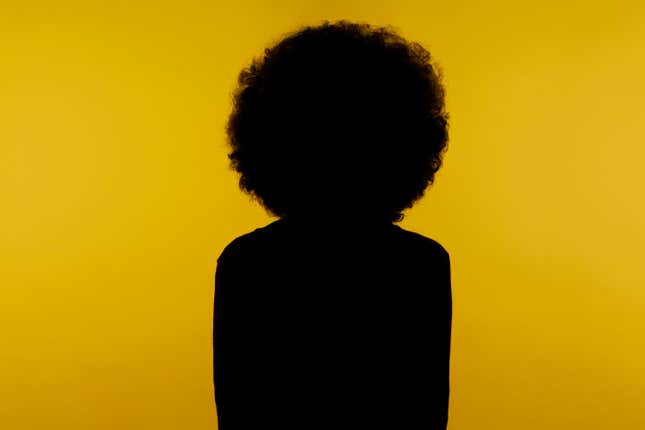 Update 08/23/2022: On Tuesday, police say they found Owami Davies, a Black nursing student, who went missing in London in July.
This Book Aims To Arm Kids With The Tools To Fight Racism
According to police, Davies was found in Hampshire, which is roughly two hours away from Croydon, London, where she was last spotted. They said she appears "fit and well cared for," and that the media and public sharing her story in recent weeks aided their efforts to find her.
Davies' case highlights the importance of media attention in helping to find missing persons. And although her case clearly picked-up more coverage in recent weeks, many advocates argued that at least until recently, her case had not received as much attention as cases involving missing white women.
Sisters Uncut, the organization behind the vigils for Sarah Everard — a missing white British woman who was later found brutally raped and murdered, made comparisons between the treatment of missing Black women like Davies and missing white women.
Black British celebrities like Judi Love, a British comedian, also called out the lack of attention on Davies' case.
"Where the news coverage? Where's the maps of her last movement? This is crazy! She still missing!! #OwamiDavies," wrote Love on twitter on Tuesday.

Although this case is taking place an ocean away, in the United States there are obvious disparities between the coverage of white and Black missing persons.
In the United States Black women make up just 13 percent of the female population, but accounted for 35 percent of all missing women in the United States, according to the House Subcommittee on Civil Rights and Civil Liberties.
Meaning as of 2020, roughly 125,000 Black women were missing.
It's likely you haven't heard of cases like Natoya Stephens, a 29-year-old Black mother of two from Brooklyn, who according to the House report, has been missing since 2012.
A study published in the Journal of Criminal Law and Criminology, titled "Missing White Woman Syndrome," found that missing Black people garnered the least amount of media attention of any group, and that when they were covered by the media, the "intensity" of that coverage was lower.
In recent years, these disparities have garnered attention. And the fact that more outlets are picking up Davies' case in recent days is important.
But, at least in the United States, it's hard not to see the massive difference in who is more likely to go missing, and whose cases are actually covered, as a striking display of racial-bias.