Ah, #TheCookout. That grand bastion of blackness where nobody ever reneges during spades, and the brown liquor, Popeyes chicken and red Kool-Aid or McDonald's sweet tea never runs out. The cookout is a mythical place where all are gathered in both Jesus' (and Allah's and ... well you get the point) and blackness's names to celebrate and extol the virtues of both the black experience and black existence.
At #TheCookout, the sounds of Motown, Stax and Cash Money play endlessly while song breaks are interspersed with snippets of speeches by Malcolm X and Martin Luther King Jr. There's a Marcus Garvey photo booth, and everybody gets their own plush Black Panther Beanie Baby.
There's also the O.J. Simpson dunking booth where nobody misses as O.J. lookalikes splash into the water (in which they cannot swim) all day long. There will be makeshift stoops for hair braiding and streetlights to signal the end of the event, punctuated by the other black national anthem, Maze Featuring Frankie Beverly's "Before I Let Go."
Yes, #TheCookout is a joyous occasion on Feb. 30 each year, somewhere down South where the weather in February isn't an issue, likely at a park off of I-10 somewhere in Mobile, Ala., and Houston and every fourth year in the Leimert Park section of Los Angeles. On every year ending in 5, the celebration happens on June 19 in Galveston, Texas, in a joint Juneteenth celebration. #TheCookout, y'all.
Everybody black is invited unless they are specifically uninvited (anybody associated with Donald Trump), and that can fluctuate yearly. In rare cases, even white people, on a special permit for contributions to the cause of blackness, get invited—this list is highly debatable, and rarely do we agree on who belongs there. Bob Ross, though? His hair gets him a table named after him in memoriam for the number of black children he babysat through the television screen.
G/O Media may get a commission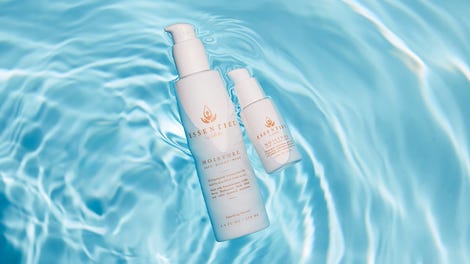 20% off
Essentiel by Adele
With all of this vaingloriousness, it seems like the most anticipated event of the year every year, if you're melanated. Or at least you'd think so. I'm pretty sure there are some of our brethren who wouldn't come even if they had annual passes waiting at the gates—unlike Don Lemon, who would absolutely come if we sent him an invite for next year.
Like who? Glad you asked.
1. Michael Jordan
I just don't think Michael would ever come. His achievements in basketball are legendary; he will always be mentioned when we talk of greats. However, until recently it seemed that he thought himself a bit above the fray of regular black folks. So while he's always invited because, I mean, 95 percent of the black men under the age of 50 will be wearing shoes bearing his name, I think Michael would rather just not.
2. Colin Powell
The only black Republican we gave a pretty universal pass to because he was kind of the man for a while, I think Colin would look at the invite, be slightly amused that he'd even been invited and continue watching Law & Order: SVU. You and I both know he watches those marathons that you can literally watch until you die because holy shit, how many fucking episodes are there?
3. Mariah Carey
Since Nippy and Minnie Riperton are gone, we need the other voice from heaven who can hit that whistle register singing to kick things off. But I really think that Mariah, while realizing she was black several years ago and coming to the dark side—pun intended—seems like she'd view the entire affair as beneath her.
4. Eddie Murphy
Eddie could surprise me. Or he could just be like, eh, beneath me. Either is possible.
5. Charles Barkley
His invitation seems like it's in flux, but I still think he'd catch an invite, if only so he can make Ernie Johnson his plus-one. Truth is, though, Ernie would just come with Kenny Smith and Shaq, two dudes who would absolutely be there. Maybe he shows up, though ... maybe.
6. Aretha Franklin
You don't get to be a diva by accepting invites to pedestrian events. Also, you don't get to be a diva without calling most events pedestrian. I can't see Aretha making it through, though she might send a recorded message. In fact, the ONLY way I see her making it is to run up on Dionne Warwick ... or Diana Ross ... or Gladys Knight ... etc.
7. Dennis Rodman
He'd be too busy in North Korea doing ... Dennis Rodman things.
8. Meghan Markle
She just got the perennial invite, but, err, um. Too early?
9. Rashida Jones
I'm torn on this one. She doesn't seem like she gets heavy into the black community, but she DID join the cast of Black-ish as Rainbow's sister. Yo no sé, man. Y'all can make that call.
10. Lenny Kravitz
We all love Lenny. Lenny loves us all back. Still don't think he's coming through unless Zoe makes him.