Luxury fashion was once a magical realm where black designers rarely held a place at court, let alone reigned among the kings and queens of fashion. Today, global fashion search platform Lyst, in partnership with the Business of Fashion—an online news organization widely regarded as the first and last word on breaking news and finance for the fashion industry—released a new installment of the Lyst Index.
For fashion, this is a must-see quarterly report ranking fashion's hottest brands and biggest products. Lyst's first-quarter data, analyzed by the Business of Fashion, reveals that three of the design houses holding top 10 market shares are helmed by black designers.
Oliver Rousteing at Balenciaga holds the No. 1 spot worldwide of any luxury designer. He's followed by Virgil Abloh at Off-White, who made a stunning climb from No. 31 to No. 3 in the fourth quarter last year and now sits at No. 4 in the first quarter of 2018, stimulated by increased name recognition after his appointment in March as head designer at Louis Vuitton menswear and the release of the affordably priced For All capsule collection for Off-White.
Kanye West's Yeezy, at No. 9, is holding its own despite numerous challenges. Yeezy has been struggling to secure a backer with deep pockets since the brand's third season in 2016, coupled with an absence from the runways for the last two seasons. Instead, the brand favors Instagram campaigns featuring Kanye's wife, Kim Kardashian West, who, like the clothes, was received with mixed or sometimes even mocking reviews. Yeezy's current season 7 is sandwiched between megabrand Dolce & Gabbana (No. 8) and one of the most venerable and storied fashion houses of all time, Valentino, which occupies 10th place on the list.
G/O Media may get a commission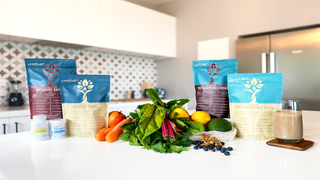 Is this a new era of Camelot for black designers? If the sales numbers on the Lyst Index aren't convincing, we can all certainly believe our own eyes, having seen Rousteing's star turn after dressing Queen Bey at Beychella last week, which has the potential to go down in history as a crowning moment in fashion's black reign.