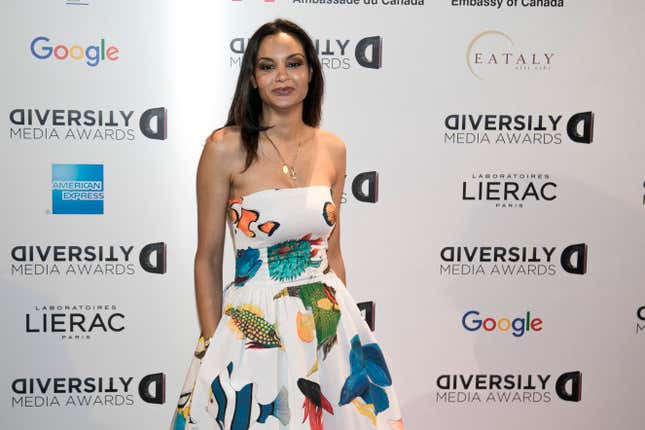 The only Black designer on Italy's fashion council is putting them on blast for falling short when it comes to diversity and inclusion.

'I Stay Coogi Down': Remembering the Fashion That Shaped Black Culture
Italian designer Stella Jean told the AP that after giving a speech at a runway show last fall on how calling out racial injustice in Italy has impacted her career, the Italian National Fashion Chamber has slacked off on its support for We Are Made in Italy, the first BIPOC collective of emerging Italian designers. And as a result, Jean has decided not to show her work during Milan's Fashion Week. The WAMI collective, which was supposed to give a digital presentation at Fashion Week, has also decided not to participate.
And in case the Italian Chamber doesn't think she means business, Jean is doubling down with a hunger strike she says will only end with a written confirmation that her actions during Fashion Week won't harm WAMI designers.
Jean, a Haitian-Italian designer who was born and raised in Rome, let the Italian National Fashion Chamber know about her plans in a letter to the Chamber's President Carlo Capasa.
"This admittedly extreme measure of mine stems from having heard several voices from the collective worried about 'soft' or 'hard' repercussions, including difficulty in securing funding and services from sponsors and partners, given the power wielded by you as president of the chamber in the industry," Jean wrote.
As of this writing, Capasa told the AP that he had not read Jean's letter but is defending Milan Fashion Week's diverse lineup. "In the calendar that we are presenting today, you will see all that we are doing for people of color who are working in Italy,″ he said.
Jean launched WAMI along with African-American designer Edward Buchanan and the head of Afro Fashion Week Milano, Michelle Ngonmo, in 2020, with the hopes of getting well-known Italian designers such as Prada and Ferragamo to make a sincere commitment to improving racial diversity in the industry.
More diverse representation in Italian fashion could certainly have prevented some of the high-profile no-nos--including Gucci's Blackface sweater, Prada's Little Black Sambo bag charm and Dolce&Gabbana videos—that were criticized for mocking Asians. One thing's for sure, Jean's absence means this fashion week will be missing a whole lot of color.