Members of both the black and Hispanic caucuses in Congress are furious about a new tax deal and spending package expected to pass the House and Senate Friday.
The deal, involving over $1.1 trillion in federal spending and containing nearly $700 billion in unpaid-for tax cuts, is likely to be signed by President Barack Obama.
"The White House is not in the dark on our agenda. The White House knows quite well what our priorities are. Leader [Nancy] Pelosi knows. Speaker [Paul] Ryan knows. But we get overlooked, and that is very unfortunate," Congressional Black Caucus Chairman G.K. Butterfield (D-N.C.), clearly annoyed, told The Root.
On Thursday the first component of "tax extenders" passed the House, with 67 members in the CBC and the Congressional Hispanic Caucus in the House voting "no."  
"The tax extenders that Congress passed today [Thursday] are nothing more than a half-trillion-dollar handout to the rich and well-connected. Instead of using this opportunity to let American families keep more of their hard-earned wages, Republicans packed this bill with giveaways to corporations, special interests and the richest few," Rep. Barbara Lee (D-Calif.), who also focuses often on poverty policy, said in a statement to The Root.
G/O Media may get a commission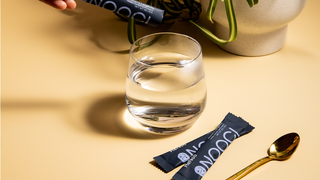 During the vote, members of both caucuses could be seen gathered on the House floor expressing dissatisfaction with House leadership and in hot discussions with one another.   
"We want results. We don't just want the crumbs and the leftovers from a feast," Butterfield told The Root with irritation after voting "no" and walking off the House floor.  
Rep. Luis Gutiérrez (D-Ill.) was angry about the lack of assistance for the U.S. territory of Puerto Rico in a massive spending deal that would have cost taxpayers nothing. "I, for one, am not going to go to Florida to tell people to vote Democrat when the Democrats can't stand up for Puerto Rico," he said. "Why should I tell them at the end of 2016 to stand up?"
"The Black Caucus is just as angry as our Puerto Rican friends are," said Butterfield. 
The vote Thursday was the first of a sweeping two-part end-of-year budget deal. CBC members are also upset that funding for HBCUs wasn't included in the deal. The package will  include business tax credits and goodies for capital investments. 
Black and Hispanic members of Congress noted the irony of Tea Party Republicans droning on for years about how deficit reduction was the reason entitlements had to be cut. But this week, none of that has been mentioned as billions in tax giveaways and oil subsidies are supported by those same Republicans. To get right-wingers in the House to vote for the package, Republicans who control the House added permanent tax breaks.  
"What's everyone in a hurry for? We're giving away the store to hurry out of here before Christmas? Christmas should be about making sure people in America get their stockings filled with the things they need, not special interests," said Gutiérrez to reporters near the House floor.
"They're not going to reopen the current bill … I'm talking about a promise in the future," Butterfield said when asked how the CBC could have its priorities, such as more funding for HBCUs, addressed in the future.
"There's always something 'in the future' … ," Rep. Jim Clyburn (D-S.C.) told The Root unenthusiastically on his way to a meeting after voting "no" on extending tax cuts. 
Many CBC members are unhappy that Clyburn's "10-20-30" poverty plan, which has been discussed with President Obama several times over the last four years, was not included in this week's deal. Clyburn's plan, which was also discussed with now-House Speaker Paul Ryan at a CBC meeting last year, would direct at least 10 percent of rural-development investments to communities where 20 percent or more of the population has lived below the poverty line for the last 30 years. In 2014, there were almost 48 million Americans living in poverty, and almost 27 percent of African Americans (pdf) live in poverty. 
Another CBC member, former Chairwoman Marcia Fudge (D-Ohio), wrote in a statement, "The package does not go far enough for my constituents or America's families. The bill increases the nation's budget deficit and gives away more than 700 billion dollars in unpaid-for tax breaks primarily to the wealthy, while failing to provide adequate relief to those in need."
Both the House and the Senate are expected to pass the spending package by the end of the week.
Lauren Victoria Burke is a Washington, D.C.-based political reporter who writes the Crew of 42 blog. She appears regularly on NewsOne Now with Roland Martin on TV One. Follow her on Twitter.