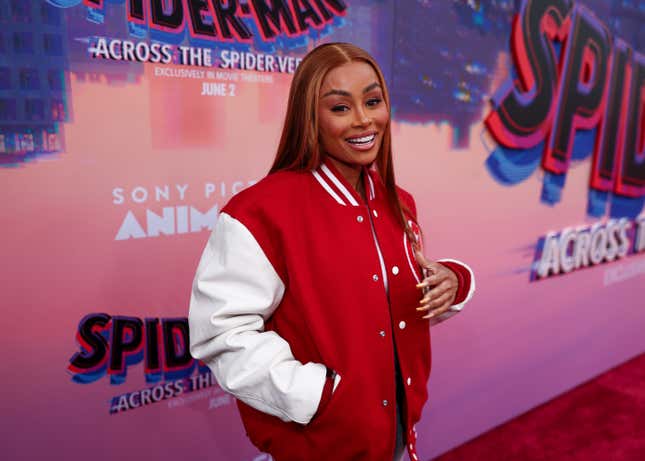 Angela White, a.k.a. Blac Chyna is opening up about the real reason behind her new physical transformation.
Kanye West Needs To Stop Bullying Black Women
Speaking in a new interview with Entertainment Tonight on Wednesday, the reality tv star shared that she realized all the cosmetic procedures she had done over the years no longer represented who she was "internally" and that spearheaded her desire to have them removed. As we told you before, back in March, Chyna had the silicone from butt injections removed, breast implants removed, cheek/lip/jawline fillers dissolved and a Baphomet tattoo removed.
"You have to think about it like this...whatever we put on the outside is the first thing, I could look at you and make any assumption right until you start speaking to me," she told the outlet. "So my thing is before you even start talking to me or give me a chance I want you to see, 'OK this is a well-rounded woman.' Not with these types of boobs and a big butt and the big lips. It's just like, 'Ahh.' It put me in this category when that's really not who I am internally."
She later added of her newfound life outlook: "My house is clean and you know what I mean by clean, it's not like a lot of different people around. I'm more calm, I'm way more calm. I feel like my spirit is way more sensitive. I find myself way more emotional than normal and if I see something I kind of really look at it from another view."
For months, Chyna has been undergoing a new physical transformation as well as embarked on a sobriety journey. Here's to continued healing and happiness, self-improvement will never be a bad thing.