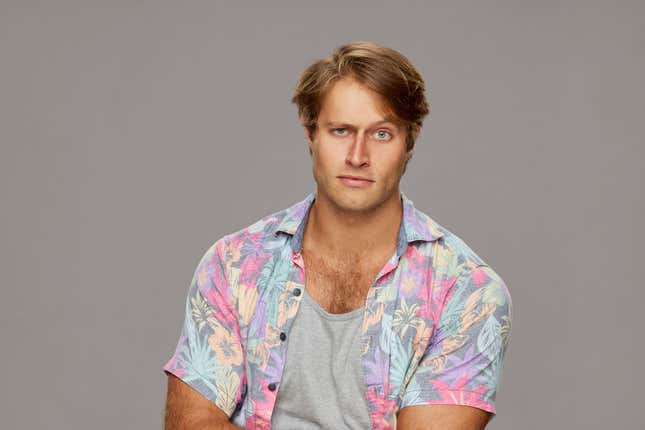 Play stupid games, win stupid prizes. That's a lesson Big Brother 25 contestant Luke Valentine found out the hard way.
Mixtape Docu-Film & The Chi Season 6 Are Our TV Picks This Week
If you're unfamiliar, Big Brother is a reality TV show where contestants, or houseguests, stay in a custom-built home where they compete weekly to secure their spot. The last houseguest standing wins the grand prize of $500,000.
The unique thing about this show is that contestants can be watched 24/7. That's right, viewers at home can stream the houseguests whenever they want. They are always on camera, and as a result, everything is seen—which is what Valentine recently discovered in the worst way possible.
Nearly early a week after this season premiered, Valentine can be heard casually dropping the n-word during the live feed streamed on Paramount+.
Yeah bro, you're done. Ain't no way you're going to casually drop a racial slur and come back next week like nothing happened.
In a statement released Wednesday by CBS, series producers said, "Luke violated the Big Brother code of conduct and there is zero tolerance in the house for using a racial slur. He has been removed from the house."
The statement also shared that the incident will be addressed in Thursday night's episode.
I can already see the comments, "He didn't mean to say it," "He wasn't referring to anybody" or "He caught himself before he said the whole thing."
Nah. The way it came his mouth was a little too casual. It feels awfully similar to Oakland A's play-by-play announcer, who used the n-word when referring to the Negro League Baseball Museum. The only difference is, Valentine at least caught himself and sort of apologized. Still, that does not make what he said okay in any way.
So I'm glad CBS responded swiftly to fans' demands and got this guy booted off the show quick, fast and in a hurry.