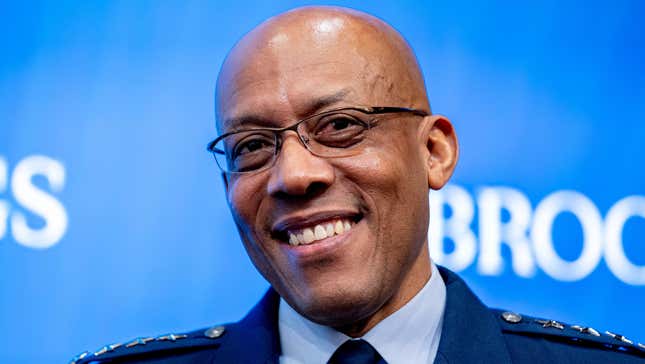 On Thursday, President Joe Biden is scheduled to announce that he has selected Gen. C.Q. Brown, the first Black person to lead a branch of the military and the Air Force's premier officer, as his next Joint Chiefs chair. The news comes directly from a senior administration official.
$850 Per Month for Black Women in Atlanta
"During the selection process, President Biden prioritized finding a successor who can carry on that work and provide strong, steady leadership and wise counsel," the official explained. "In General Brown, the president knows he will likewise benefit from a wealth of military experience, shaped in both peacetime and war."
If the information is true, this would make Brown the first Black Joint Chiefs chair in three decades. The last Black person to hold the position is the late Colin Powell during the George H.W Bush administration. In addition, it would also be the first time in the history of America that the Pentagon's top military and civilian positions are both occupied by Black people.
Brown would replace Army Gen. Mark Milley, since his term as Joint Chiefs chair—which lasted four years—concludes this fall. The official also shared that Biden will the announcement during an event in the White House Rose Garden at 1:45 p.m. Brown has a difficult job ahead of him as chair, as he would become chief military adviser during the fight between Ukraine and Russia (America has shown support for Ukraine).
In addition, Brown would also need to protect the country from China and its growing threats as well as possible actions from North Korea and Iran. In 2020, the unanimously Senate voted to confirm Brown to be Air Force chief of staff. However, this time around he will join around 200 other senior Pentagon nominees.
Brown would also be making history in other ways. He would also become the first Air Force officer to act as Joint Chiefs chair since retired Gen. Richard Myers who held the job until 2005.