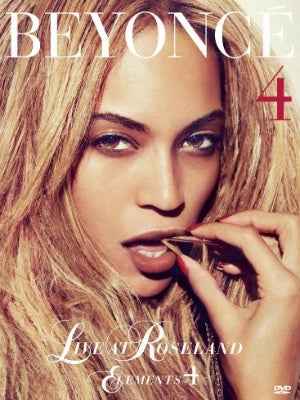 On the heels of the release of her highly acclaimed album 4, Beyoncé is set to release her deluxe-edition album-DVD combo Beyoncé Live at Roseland: Elements of 4, which features the entirety of the R&B songstress's four-night revue at New York City's famed Roseland Ballroom.
Billed as "4 Intimate Nights With Beyoncé," the concert harks back to the singer's roots. The Roseland event features songs ranging from the Destiny's Child hit "No, No, No" (Parts 1 and 2) to the timeless anthem "Single Ladies," all packaged into a pristine one-woman montage detailing the triumphs and challenges of creating Destiny's Child and making it big as Beyoncé. After flipping through the pages of her life story, Beyoncé finishes her act by performing each track from her newly released, fourth studio album.
Along with the sultry, 72-minute performance, the deluxe set also comes with the album 4 and a video anthology, featuring the videos for seven of 4's hit tracks. Beyoncé Live at Roseland: Elements of 4 is scheduled for release on Nov. 29.
Previous recommendation: Lawyer Releases Page-Turning Thriller.
Got ideas for The Root Recommends? Send them to recommendations@theroot.com.