There are some posts that don't require a lot of words. This is going to be one of those posts.
Beyoncé, otherwise known as Queen Bey, has a photo collection on her site showing her Halloween 2017 looks in which she channeled and paid homage to the original Queen Bee.
They are classic Lil' Kim styles, and they show us just how unworthy we are of both Beyoncé and Lil' Kim, to be quite honest.
First up is the look in the header image, which is a look Kim sported in a 2001 photo shoot for Manhattan File Magazine.
G/O Media may get a commission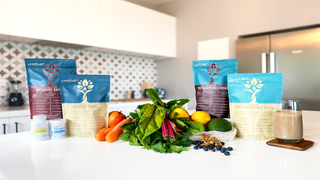 Then there is this look, from when Kim stunted on us at the 1999 Source Hip Hop Music Awards. Notice the "Petty Images" watermark on Beyoncé's photo:

Kim sported this lime-green-and-fishnets look on the 1997 No Way Out Tour with the rest of the Bad Boy family. Bey even copped the Hardcore album cover squat that has since been duplicated many times over by lessers.
Kim gave us this classic look from the 1997 video for Missy Elliott's "The Rain": 
This was Kim's look during a photo shoot for Today's Black Woman in 2000:
This is maximum slayage. Your fave, and the bitch she's mimicking, could never.
Go to Queen Bey's website to see the full photo spread.