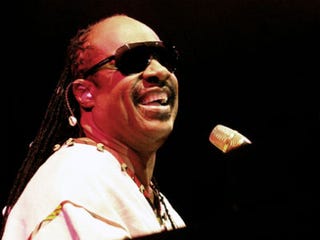 BET Honors recipients announced: Stevie Wonder, Mariah Carey, Maya Angelou, Spike Lee, the Tuskegee Airmen and coach and mentor Beverly Kearney are among this year's winners.
Football star shatters high school's racist legacy:  Charles Williams was recruited by the Fuqua School, which was started in 1959 as a "segregation academy," when the school sought an ambassador to the African-American community.
Is Obama treating Muslims like children? The administration's new 23-page strategy for countering violent extremism, released yesterday, seeks to pre-empt terrorist radicalization without specifically targeting Muslims, a "colorblind" approach. Foreign Policy's J.M. Berger isn't impressed.
Mariah Carey's ex releases tell-all book: The singer's former producer/ex-BF Damion "Damizza" Young is releasing Guilty by Association — about her — on Dec. 14. He says he will come clean about his relationship with Carey, talk about J. Lo "stealing" her music and how Carey once used her Facebook lawyers to serve him a confidentiality agreement, Uptown magazine reports.
Like The Root on Facebook. Follow us on Twitter.