On Tuesday, an admitted killer walked free—again.
And after a Florida judge set George Zimmerman's bail at a mere $9,000, he was able to make bond—and walk away hours later—after his second arrest in connection with a domestic disturbance following his acquittal in the shooting death of Trayvon Martin.
Pending trial, Seminole County Judge Fred Schott imposed several conditions for Zimmerman's release, including a monitoring device, a ban on possessing firearms and a restraining order that limits Zimmerman's contact with Samantha Scheibe, the 27-year-old girlfriend now accusing him of battery and assault with a deadly weapon. 
Zimmerman, who infamously claimed self-defense in the Trayvon case, has a history of arrests for domestic violence, though to date, he's avoided conviction in all his brushes with law enforcement.
And on Tuesday, in response to the latest reports about their child's killer, Sybrina Fulton and Tracy Martin—Trayvon's parents—released this statement:
"We, like many others, are watching these latest proceedings against a man who killed our son with a keen interest; however, we're more focused on the Trayvon Martin Foundation and defining his legacy."
G/O Media may get a commission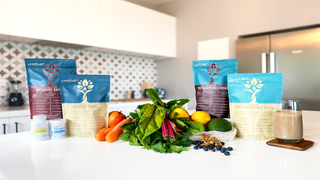 Regarding possible charges for violation of Trayvon's civil rights, Attorney General Eric Holder told the Washington Post that the Department of Justice will announce a decision "relatively soon" on whether Zimmerman should face charges.
Following Zimmerman's recent arrest, Martin family attorney Benjamin Crump, and Natalie Jackson, the family's local Florida counsel, spoke to The Root about the family's lingering pain, the possibility of civil charges against Zimmerman and why, despite the demoralizing acquittal in July, Crump still believes justice will be served.
The Root: What was your personal reaction when you heard the news about Zimmerman's latest arrest? Can you tell us how Sybrina and Tracy responded?
Benjamin Crump: We actually received the news about Zimmerman's arrest yesterday [Monday] when Trayvon's mother, Sybrina Fulton, and I were at Harvard Law School. We were speaking at a symposium hosted by Professor Charles Ogletree about changing ''Stand your ground'' self-defense laws, and the Trayvon Amendment. We were focused on speaking to the next generation of legal minds in our country and galvanizing them to get involved in this fight for change.
And as we were there, someone told us that Zimmerman had just been arrested. What I thought was so ironic is the juxtaposition of Sybrina Fulton's actions on Monday versus George Zimmerman's actions. If anyone doubted his innocence, they can no longer doubt the fact that he is certainly unstable and dangerous. Trayvon's parents have taken their loss and are trying to make the world a better place. George Zimmerman, in contrast, has taken his freedom and the gift of a second chance and squandered it—showing the world who he really is. The truth is, George Zimmerman belongs behind bars.
As far as Tracy and Sybrina are concerned, this just further confirms what we all believed: that this man profiled, pursed and killed Trayvon. People are defined by their actions. Zimmerman's record now speaks for itself.
TR: We realize that it must be very difficult to keep the fight alive. Will there be a civil suit brought against George Zimmerman? And will his subsequent actions—felony charges and run-ins with police—be admissible in a civil case against him?
BC: I absolutely believe that these actions would impact a potential civil suit, because a jury would be allowed to consider the credibility of the witness. But at this time a decision about a civil suit hasn't been made. Sybrina and Tracy are still dealing with the loss of their son and the demoralizing verdict in the criminal suit, and are now focused on the Trayvon Martin Foundation and overturning "Stand your ground" laws.  But we are very encouraged by the fact that Attorney General Eric Holder agreed to consider a civil rights case, and we will await his decision and the guidance of the Justice Department.
TR: Natalie, is there potentially new evidence for a civil case in light of Zimmerman's latest arrest?
Natalie Jackson: What is clear from this latest incident is that there is a dangerous pattern of violent behavior. George Zimmerman is a man who both looks for and finds trouble. He exhibits pathological, aggressive tendencies and we believe that is what led to him stalking and killing Trayvon Martin. The jury in that case has spoken, and we can all agree we must abide by that verdict. But that does not mean that Zimmerman is innocent of the crime for which he stood accused.
I know that I speak not just for the Martin family, but also for millions of Americans—and indeed people around the world who are familiar with this story—when I say that George Zimmerman acted deliberately and got away with murder. There must be a recompense for that.
Edward Wyckoff Williams is a contributing editor at The Root. He is a columnist and political analyst, appearing on Al-Jazeera, MSNBC, ABC, CBS Washington and national syndicated radio. Follow him on Twitter and Facebook.
Edward Wyckoff Williams is a contributing editor at The Root. He is a columnist and political analyst, appearing on Al-Jazeera, MSNBC, ABC, CBS Washington and national syndicated radio. Follow him on Twitter and on Facebook.