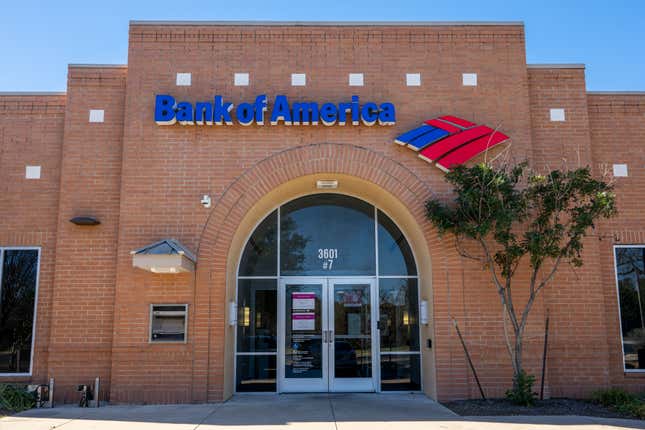 It's one thing when you don't have money in your account because you hit the mall or the club a little too hard. But it's an entirely different feeling when you don't have money, and it's the bank's fault. On Wednesday, January 18, Bank of America customers woke up shook when they found strange Zelle transactions and unexplainable negative balances associated with their accounts.

And as customers discovered the mysterious errors, the reaction on Twitter ranged from the funny:
to the furious:
Even Senator Elizabeth Warren (D-MA) joined the chorus of complaints on Twitter, calling out Bank of America and Zelle for failing customers.
For its part, Zelle was quick to lay the blame at Bank of America's feet, saying they had not experienced issues with other banks. A tweet from their Zelle Support account suggested customers take up the issue with BofA's customer service.
"The Zelle App & Network are up & running. We are aware of an issue that is impacting Bank Of America customers when sending & receiving payments. We recommend contacting Bank of America's customer support team for additional updates," they tweeted.
As of 3 p.m. ET on Wednesday, Bank of America reported the problem solved, but they have yet to comment on what caused the issue in the first place.
Overall, this was a bad week for banks. On Wednesday, the AP reported that Olympic gold medalist Usain Bolt was missing more than $12.7 million from an account he had with a Jamaican private investment company, Stocks & Securities Limited. Bolt's attorneys say the sprinter's account, which previously held $12.8 million, now only has a balance of $12,000. Maybe they thought he wouldn't notice the missing zeros?
"If this is correct, and we are hoping it is not, then a serious act of fraud larceny or a combination of both have been committed against our client," said Bolt's attorneys in the letter to the company in which they demanded Bolt get his money back.
According to the AP's reporting, Stocks & Securities Limited claim they uncovered fraud earlier this month that may have cost some of its clients millions. But as the investigation into the missing money gets underway, Jamaica's finance minister, Nigel Clarke, wants people to keep the faith in his country's banks.
"It is tempting to doubt our financial institutions, but I would ask that we don't paint an entire hard-working industry with the brush of a few very dishonest individuals," he said. Easy to say when you're not the one missing millions.