Sen. John McCain, the Arizona Republican who once voted against making Martin Luther King Jr.'s birthday a national holiday, is not long for this world. According to several reports, the 81-year-old, who has been battling an aggressive form of brain cancer for almost a year, has been getting his funeral guest list in order.

NBC News is reporting that McCain has told the White House that when he dies, he doesn't want President Donald Trump at his funeral and would much rather have Vice President Mike Pence attend in his place.
That is an elite level of hate when you don't want someone to attend your funeral and that someone happens to be the president, but McCain is right. Cadet Bone Spurs has been beyond disrespectful to McCain, having questioned his war-hero status and even joking that he doesn't respect McCain because he was captured during the Vietnam War.
"He's not a war hero," Trump said mockingly during the Iowa Family Leadership Summit at a Q&A session during the run-up to the 2016 presidential election. "He's a war hero because he was captured. I like people that weren't captured."
McCain replied: Bitch, at least I went. How you going to talk shit from outside the club?!
G/O Media may get a commission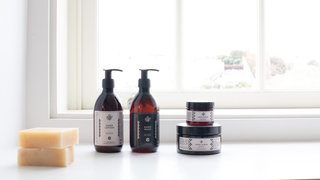 Exfoliate and Hydrate
The Handmade Soap Company
Trump also called McCain a "dummy" and a "loser" for having lost the 2008 presidential election to Barack Obama. Oh, and the president of the United States who frequently bullies congressional members and threatens their re-election campaigns on Twitter learned that McCain voted against his shitty health care reform bill by giving it a thumbs-down; he mocked that, too.
McCain is doing press for a forthcoming memoir and told NPR, according to NBC, "I don't know how much longer I'll be here." In April, McCain underwent surgery for an intestinal infection.

The White House did not immediately respond to NBC News' request for comment.
Trump won't go to McCain's funeral because he's petty. He also didn't attend former first lady Barbara Bush's funeral in Houston because the Bush boys hate his ass, and rightfully so.
Trump has teased and mocked Jeb relentlessly, and George W. would probably have jumped over the pew to fight Trump. Because Trump knows this and can't fight, he claimed that he didn't attend the funeral "to avoid disruptions due to added security, and out of respect for the Bush family and friends attending the service," and sent first lady Melania Trump in his stead.
McCain's daughter, and The View co-host, Meghan McCain tweeted Friday that she was heading home to Arizona "to be with my family" and that she plans to return to the show Tuesday. She added, "Thank you all again for your prayers, patience, understanding and compassion during this time. It means the world to me and my entire family."
Friends of McCain, including former Vice President Joe Biden, have been visiting with the senator at his home in Arizona.
"He's had a pretty amazing run," Ben Domenech, conservative pundit and McCain's son-in-law, told CBS' Face the Nation on Sunday. "The fact is, he's very grateful for the chances and the fortune that he's experienced in life. He's reflecting, in the end, on a lot of different things, and we just appreciate, again, all of the support that we've had."