Citing a ban on ethnic studies, the head of Arizona public schools says the Tucson Unified School District is violating state law and risks losing funding because it offers courses with an emphasis on ethnic issues, the Associated Press reports.
Superintendent John Huppenthal announced Friday that he would seek sanctions against the district if it does not correct course by March 4, the report says. Huppenthal, whose last day on the job was Friday, cited an introductory course on hip-hop from the African-American perspective and the study of lyrics from the rock band Rage Against the Machine as violations of the state policy, AP writes.
In a statement to AP, Tucson School Superintendent H.T. Sanchez said the district is reviewing Huppenthal's report. He added that he had requested a meeting with Huppenthal last month but that it was not scheduled.
The state banned ethnic studies in 2010, causing an uproar from teachers and students who argued that the courses increased student achievement. The board of the Tucson Unified School District voted to dismantle the program in April 2012 because funding would be cut off if it continued. A group of students and teachers sued the state, saying that the law was overly broad and violated the right of free speech, the report says.
A year later, a federal court upheld most of the Arizona law, prohibiting courses if they promote resentment toward a race or a class of people, are designed primarily for those of a particular ethnic group, or advocate ethnic solidarity instead of the treatment of people as individuals, AP writes.
G/O Media may get a commission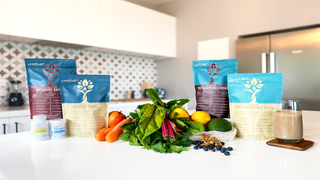 The court ruled that the Arizona law's prohibition on courses "designed primarily for peoples of a particular ethnic group" was unconstitutionally vague but upheld the other standards under which Tucson's Mexican-American-studies program was eliminated, the report says.
Read more at the Associated Press.