A white apartment manager of an Indianapolis residential complex who kicked out a black resident for no other reason than she had the authority to do so, has been suspended from her job and may be fired once an investigation is complete.

According to the IndyStar, a viral video showed an off-duty police officer working as pool security at the River Crossing at Keystone and the apartment manager harassing resident Shayne Holland last Friday. The officer wanted Holland to give her his address, which Holland was not comfortable with.
"After I showed her my key here, this officer tried to walk up here and kick me out of my own goddamn pool, I pay $1600 in rent," Holland is heard on the recording saying and showing his key that allowed him access to the restricted area, the IndyStar reports.
"The question that you asked me was, 'Do I live here?' I said 'yes,' then you asked me for my address,' Holland can be heard saying on the video recording. "I showed you my key. What more conversation needs to be held?"
G/O Media may get a commission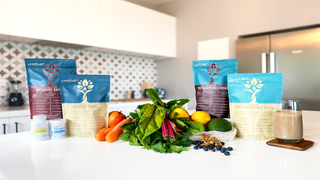 The building manager whom Holland calls "Candace" continues to tell Holland that he needs to give the officer his address although she'd confirmed to the officer that he was a resident. When Holland asked why that was necessary, she told him to leave.
"You need to leave," she said. "There is a sign here that says I can ask anyone to leave."
Barrett & Stockely, the building management company, apologized for the incident and added that "Candace" had been suspended pending an investigation.
"We are disappointed that we weren't able to handle this situation in a way in which everyone felt respected and understood," the company posted on Facebook. "We should have communicated with all residents that we would have security on site, who would be asking for proof of residency. We continue to evaluate how we can better communicate our policies in the future and ask that you reach out to us if you have any questions. Please understand that we have policies that restrict what we can publicly share about specific residents."
There's been no word as to what disciplinary actions were taken against the officer, whom Holland claims targeted him, the only black man, inside the pool. The IndyStar reports that the woman was not working in an official capacity, and was off-duty when the incident occurred.
Here's to hoping that Holland is issued a financial apology to make paying that $1,600 rent a little easier to pay.