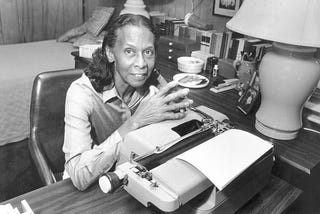 Almena Lomax, who founded the Los Angeles Tribune, a black newspaper, has died at the age of 95. Mrs. Lomas borrowed $100 from her future father-in-law to launch the paper in 1946. It quickly became the voice of black Los Angeles in the 1950s and 1960s. The Tribune earned a reputation as a source of courageous journalism, addressing racism in the LAPD long before it was fashionable in the mainstream press.
Mrs. Lomax won journalistic awards and was a delegate to the Democratic National Convention in Los Angeles in 1952. She closed the Tribune in 1960 and moved to Alabama after her divorce from Lucius W. Lomax Jr. She is survived by four children, including Michael Lomax, who heads the United Negro College Fund.
Read more at the New York Times.