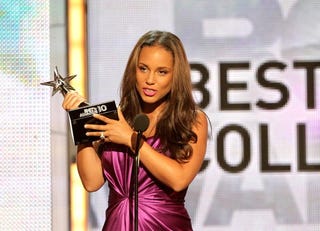 Several celebrities — including Serena Williams, Usher and Jennifer Hudson — will log off Twitter and Facebook on Wednesday, which is World AIDS Day, to raise money for Alicia Keys' charity, Keep a Child Alive.
The campaign is called Digital Life Sacrifice, and the celebs have taped "last tweet and testament" videos to symbolize the deaths of their digital lives — at least until the charity raises $1 million.
Keep a Child Alive provides treatment, love and support to families affected by HIV/AIDS. Find ways to donate here.