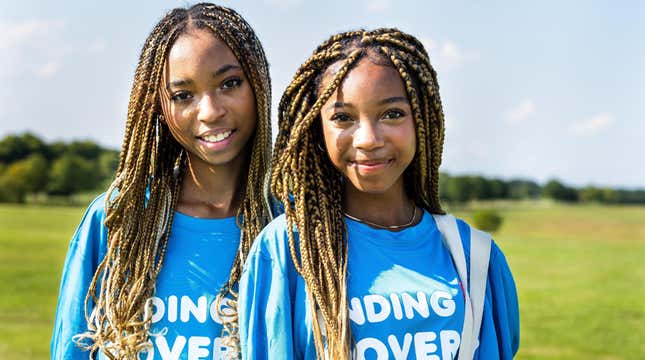 In the United States, 1 in 5 girls have missed school because of a lack of access to period products, a disturbing statistic that puts both their confidence and their education at risk.
Women's Pain Is Often Ignored By Gender and Racially-Biased Doctors
But 15-year-old twins Brooke and Breanna Bennett, are using their voice to make a difference. As the cofounders of Women in Training, Inc., a nonprofit organization on a mission to end period poverty, the Montgomery, Alabama-based sisters want to make sure menstrual hygiene products are available for everyone who needs them.

Their hard work is already paying off. The twins' efforts led to the creation and passage of Alabama's "Period Poverty Law," which provided $200,000 to the Alabama Department of Education for grants for menstrual products for students in Title I schools. And they're not stopping there. The Bennett sisters recently took their mission to Washington D.C. to advocate for change on the national level representing Always Period Heroes with Congresswoman Grace Meng (D-NY) to commemorate Menstrual Hygiene Day (May 28) and support her Menstrual Equity for All Act.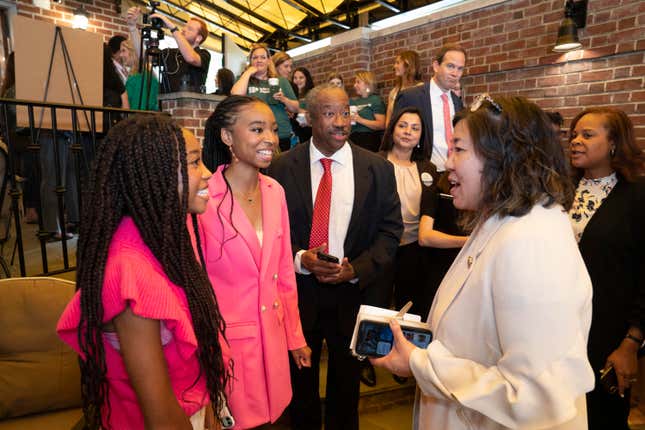 The Root caught up with Brooke and Breanna Bennett to talk about their mission to end period poverty.

The girls say seeing students at the all-girls school where their mother worked frequently asking for period products brought the issue to light for them. "We were in elementary school at the time and didn't understand," Brooke said. And when their mom explained the meaning of period poverty – the lack of menstrual products and education – Brooke and Breanna knew they had to do something.
"For our 12th birthday, we decided to do a fundraiser to support one organization that needed donations. We started out asking for $200 and ended up with $2000," Brooke said. "After we did that first giveaway, we kept getting calls from other organizations asking for the same products. So we kept it going."
These days, Women in Training, Inc. provides menstrual education workshops as well as WIT kits that include menstrual pads, body wash, deodorant, toothpaste and other hygiene products to menstruating people in need. And they've secured a big time partner in Always, which donates period products for their kits.
"I was really grateful to have such a big corporation partner up and help us. That partnership has helped Women in Training so much," Breanna said. "It taught me that you don't have to be the biggest corporation out there to make a difference."
Looking to the future, Brooke says she hopes to become a lawyer while Breanna wants to be an OBGYN who helps address some of the systemic issues that impact women's health. And although they know their career paths mean they have a lot more school ahead of them, the Bennett sisters agree they want to make sure the organization they started continues to thrive and help menstruating people in need. "I hope to keep Women in Training going, even when I get busy with college," Brooke said.