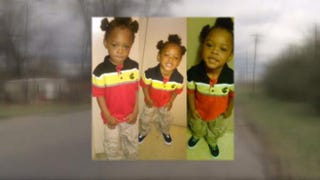 Demonie Hendon would have turned 3 this Saturday, but he lost his life last week after taking a drink from his babysitter's methadone-spiked grape soda, according to the New York Daily News.
Bessemer, Ala., police have charged the 31-year-old sitter, identified as Cassie Townsend, with "chemical endangerment exposure to a child resulting in death," the site notes.
According to the report, Townsend was watching the little boy Friday night when she realized that her spiked soda was not where she had left it. Methadone, as the Daily News notes, is used to reduce withdrawal symptoms from heroin but is addictive itself.
Townsend then found the boy, who looked ill, and suspected that he had drunk some of the soda. She took him to the hospital on Friday night but then took him back home. She later rushed him back to another hospital after he became unresponsive.
Demonie died on Saturday, causing Townsend's initial charge of child endangerment to be upgraded. Police are still waiting on a toxicology report to confirm that the soda was indeed laced with methadone.
Read more at the New York Daily News.