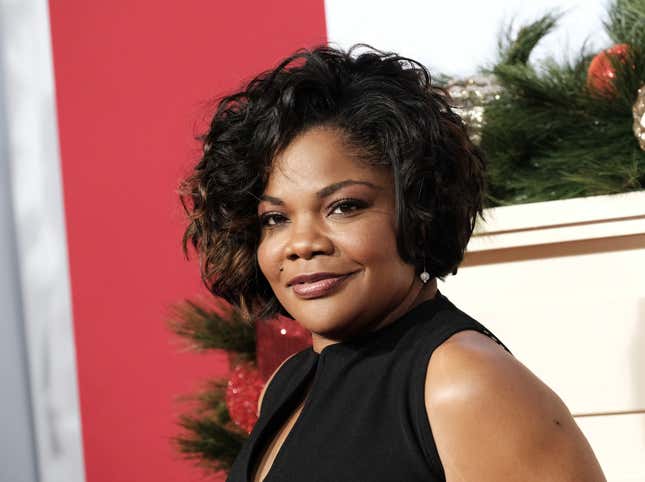 Fresh off her highly-anticipated Netflix special, it appears as if comedian and Oscar-winning actress Mo'Nique is about to be embroiled in yet another legal battle with more major players in the entertainment industry. And this time, it's CBS and Paramount.

My Name Is Mo'Nique Is Our Black TV Pick of The Week
According to AP News, the Precious star is suing for breach of contract over her popular 90s/early 2000s TV show, The Parkers. Court documents allege that the studios "artificially depressed the show's profitability to retain millions that would otherwise be contractually due to Mo'Nique's production company." Documents also state that the writers and creators were allegedly underpaid and that the discovery of all of this was only recently revealed when the comedian filed a similar suit.
"While the Series has proven to be a major financial success for its producers and distributors, the series' talent have not been permitted to share in the fruits of that success," the suit states in part.
One of Mo'Nique's attorneys also stated: "Mo'Nique is not shy about taking on these David vs. Goliath battles in Hollywood to challenge these questionable practices that are endemic to the industry."
Added Mo'Nique simply, "I just want the contractual compensation that I've earned."
As previously reported by The Root, in June 2022, the similarly gargantuan studio and streamer Netflix settled in the racial and gender bias lawsuit brought upon them by the Almost Christmas star. Though specific details of the settlement are still unknown, things between Mo'Nique and Netflix ended up being copasetic, especially seeing as how she was still able to get properly compensated for her new special, My Name is Mo'Nique, which was recently released on the streamer last week.
Speaking to The Root ahead of the special's release, Mo'Nique reflected: "I'm so proud. Me and my husband are so proud, baby. My family, we so proud. We sit in pride because our babies was there when the fight was happening. We done been through it as a family, we went through this together. So to be here now, we sit in pride."