50 Cent may not be broke, but he definitely filed for bankruptcy recently. And if there's one thing a bankruptcy court doesn't want to see, it's someone flashing stacks of cash on Instagram. And that's exactly why the rapper is headed back to court.
During a Thursday court appearance, 50's attorney got an earful from the judge presiding over the case.
"I'm concerned about allegations of nondisclosure or a lack of transparency in the case," the judge stated.
"There's a purpose of having a bankruptcy process be transparent, and part of that purpose is to inspire confidence in the process," the judge said, adding that bankruptcy court is where "an honest but unfortunate debtor can come into court and seek relief.
"When that process becomes very public, the need for transparency, I believe, is even higher," the judge told 50's lawyer James Berman, according to CNN.
G/O Media may get a commission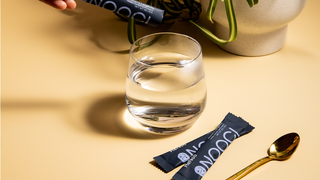 Since 50 filed for bankruptcy in July 2015, he's bragged about having a house built somewhere in Africa. Outside of the continuous flossing of cash, three claimants in 50's case have been keeping track of other things he didn't divulge in his filing.
Sleek Audio, SunTrust Bank and 50 Cent's ex-girlfriend Lastonia Leviston say they're owed a combined $29 million.