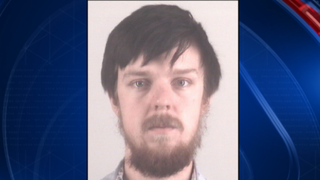 Ethan Couch, the Texas teen who used the now infamous "affluenza" defense after a 2013 drunken driving crash killed four people and seriously injured two others, is set to serve nearly two years in prison.
Couch was sentenced in April, but a judge allowed his legal team to prepare a defense against the order. On Tuesday the judge ruled that Couch would have to serve 720 days behind bars.
"After years of heartbreak, this is a small victory," Colleen Sheehey-Church, the national president of Mothers Against Drunk Driving, said in a statement, CNN reports.
Couch's jail time is the latest development in a series of twists since the 2012 crash.
In 2013 Couch's lawyers argued successfully that Couch suffered from "affluenza," a so-called affliction of wealth that his attorneys argued caused Couch to have difficulty understanding the consequences of his actions. Couch was given 10 years' probation and allowed to walk free.
Less than a year later, images of Couch at a beer-pong party surfaced on social media. If Couch was caught drinking, that would be a violation of his probation. Shortly after the party photos emerged, Couch and his mother fled the country and were found weeks later in a town in Mexico. Couch was sent back to the U.S. and his case was moved to adult court.  
Read more at CNN.