On the 3rd day of the fourth month, in the Lord's year of 2019, a photo of Beyoncé and her husband's children was revealed on social media.
Yes, it is true. Destiny's Children have made their full social media debut and thus we are all made better because of it. As I looked at this photo, one thing came to mind: "SOMEBODY IS GETTING FIRED."
Or at least someone is getting their invite rescinded. This photo seems to be placed in a house presumed to be the King of Music's—Beyoncé's—and was taken with someone's iPhone.
G/O Media may get a commission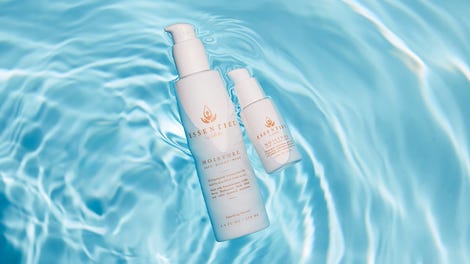 20% off
Essentiel by Adele
Now a couple of things:
1) When you go into someone's home, why would you take a photo of someone's personal images? Why don't you eat your food and bask in being in the presence of royalty?
2) If you're going to risk it all and take a photo, why not take a good one? Why is there a glare on the Queen of Rap's face?
During an interview with US Weekly, Tina Knowles told the magazine about the only royal family I acknowledge. "The girl (Rumi) is really just going to rule the world, and the boy (Sir) is kind of laid back and chill like the dad." Knowles continued: "She's (Blue Ivy) the Queen B. The second Queen B."
I don't know why these lovely people can't understand that Bey wants y'all to respect her privacy. It's all fun and games until y'all get smited. The unmitigated gall of y'all to go into this woman's house and violate her privacy. Who raised y'all?
According to Newsweek, the alleged perpetrator is none other than Hollywood Unlocked's Jason Lee. Welp. Social media is coming for that ass, too.
This is all still alleged, but lest we forget the time Lee pretty much ambushed the Queen hoping for a pic, at this year's Roc Nation Brunch. The thirst was real.
Lee recently appeared on The Breakfast Club, expressing absolutely no shame for said thirst.