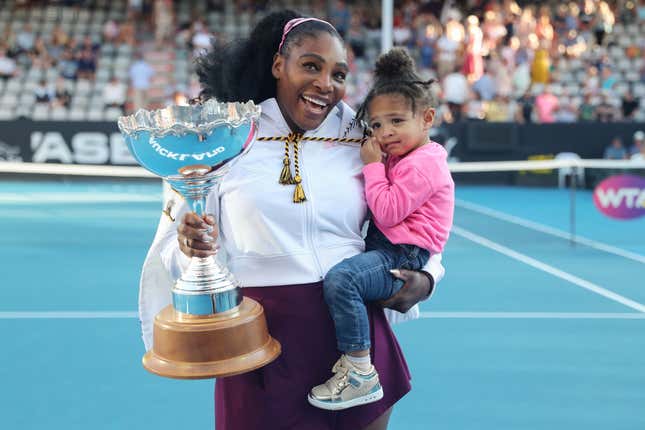 As part of a push to elevate professional women's soccer in the U.S., Serena Williams and her two-year-old daughter have joined a majority-women group of investors bringing a new soccer team to Los Angeles.
This Juneteenth We Revisit The Anderson .Paak BLM Track "Lockdown"
The team, tentatively called "Angel City," will join the National Women's Soccer League and already boasts an impressive roster of talent comprising former women's national soccer team players, including Mia Hamm, Abby Wambach and Lauren Cheney Holiday. Its investors are equally noteworthy: Actors Natalie Portman, Jessica Chastain, Uzo Aduba and America Ferrera, all of whom have championed women's rights and equal pay in Hollywood, are financially supporting the new team.

But it isn't the star power that will set Angel City apart, its investors say. It will be the team's commitment to pay equity and community involvement.

As entrepreneur Julie Uhrman, one of Angel City's investors, recently told The Lily, Serena Williams' involvement in the team began with a short quip to her husband, Reddit co-founder Alexis Ohanian, about their daughter Alexis Olympia's soccer-playing prospects:

"We told him our story and he immediately started adding to it," Uhrman told The Lily about her pitch to Ohanian. "He shared a conversation that he had with his wife Serena [Williams] about their daughter. She was kicking a soccer ball around the backyard and Alexis said, 'Maybe she'll be a professional soccer player one day.' And Serena probably half-jokingly said, 'They don't get paid.'"

"And he looked at her and said, 'Challenge accepted. I have 16 years to make this happen.'"
Players on the most recent iteration of the U.S. Women's National Team have foregrounded the pitiful lack of compensation top-performing women athletes face when compared to their male peers, even when they clearly out-perform them.
Messaging from Angel City's rollout promised "a new era of sports and entertainment in Los Angeles." This means changing expectations both on and off the field, Uhrman told The Lily.

"We intend to write a new playbook where we reshape expectations and think differently about ownership and ticketing partnership and community collaboration," she said. This includes greater and more purposeful involvement with community youth programs and taking care in showcasing the athletes so fans feel more emotionally connected to them.
"It means that we're creating a platform where we can leverage our celebrity and leverage the attention to really create an environment where every young girl believes that they can be a professional women's soccer player," Uhrman added.
We'll see if Alexis Olympia will be among them.