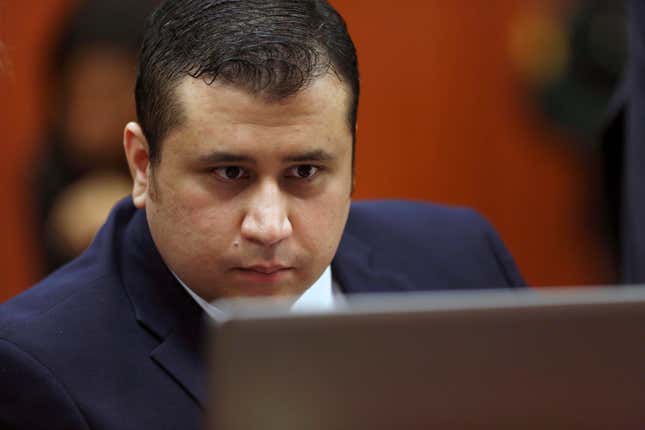 This story is about journalism, what you can and can't say when reporting on someone accused or even acquitted of a heinous crime. It is not a story about George Zimmerman, although his newly-dismissed, $100 million defamation lawsuit against Trayvon Martin's parents, attorney Benjamin Crump and others, provides some good examples.

A cardinal rule of journalism is to be extra careful when writing about someone accused of a crime and especially about interjecting your opinions on the case or stating the charges as fact. Doing so might get you sued for slander, defamation or libel–which are generally defined as knowingly stating as fact something that's false and damaging to a person's reputation.
Small Town Horror Story: The Killing of Trayvon Martin
For example, writing that, "George Zimmerman is coward who murdered an unarmed teenager because even as a grown man he was too weak to subdue him," would be an example of libel because Zimmerman, as we know, was acquitted in the death of Trayvon Martin. Saying the same thing on TV would be an example of slander. Other examples of slander or libel might include writing or saying things such as, "George Zimmerman is a trash human for what he did to Trayvon Martin," or "George Zimmerman should be in every jail ever getting passed around by brolic lifers like a Backwoods at a summer cookout," or, "George Zimmerman really needs his ass whooped for suing Trayvon Martin's parents after he murdered their son."

That last one is a great example because again, Zimmerman was in fact acquitted of killing Trayvon and because he did actually sue Martin's parents after he shot their son to death, even though that effort ended in failure just like previous Zimmerman lawsuits against current Transportation Secretary Pete Buttigieg and Sen. Elizabeth Warren.

From Newsweek

The lawsuit was initially filed in 2019 in state court in Florida's Polk County, the AP reported. It was transferred to state court in Tallahassee for the accommodation of some of those involved in the case.

In addition to Martin's parents and Crump, who represented the family, the lawsuit also named Brittany Diamond Eugene, Rachel Jeantel and HarperCollins Publishers, which published a book by Martin's parents about the case, according to the AP.
You could likely get away with describing Zimmerman as litigious since he has a history of unsuccessfully suing public figures and media entities.

But your editors probably wouldn't let you get away with writing, "George Zimmerman should go sit on a flaming, spiked javelin doused in rubbing alcohol," and especially not, "I, personally, have hated George Zimmerman and all the jurors in his case since his despicable not-guilty verdict was one of the last things my mother heard as her life slipped away in a hospice on the same night they let this eternally damned, punk-bitch jackass get away with killing a black boy not much older than her grandsons."

For anyone reading this who is about to open the laptop and tap out some words about George Zimmerman, the former cops currently on trial on federal civil rights charges against the late George Floyd, or the men facing federal hate crimes charges in the death of Ahmaud Arbery, for example, I hope this helps.