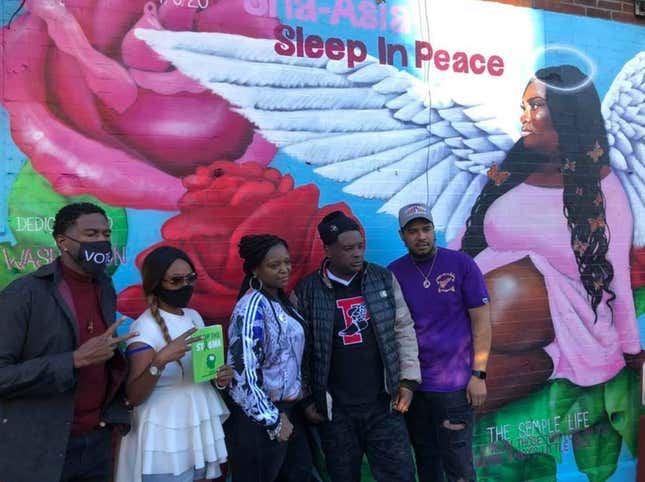 On July 3, 2020, a pregnant Sha-Asia Semple went to Brooklyn's Woodhull Medical Center in labor. She delivered a healthy baby girl, but Ms. Semple would never meet her. The 26-year-old mother, who should have been gushing over her newborn with her partner, died during childbirth due to complications with her epidural.

What It Really Means To "Build Up Immunity" Against COVID-19
The New York Times reported that Semple was one of the almost 1,500 women who give birth at Woodhull, part of New York City's public hospital system, each year. Of those mothers, nearly 85 percent identify as Black or Hispanic.
According to the CDC, the maternal mortality rate for Black women was nearly three times the rate for non-Hispanic White women in 2020. And there are lots of reasons behind this staggering statistic, including underlying chronic conditions (like diabetes and hypertension) and implicit bias. But in Semple's case, it was substandard care that led to her untimely death.
An epidural is a commonly used procedure to provide pain relief during labor and childbirth. The catheter used to distribute anesthesia to the mother should be inserted four inches into the lower back. But according to The New York Times' reporting, an investigation by a state medical review board found that Semple's catheter was inserted over 13 inches. The board also found that the doctor who administered Semple's epidural gave her a full dose before seeing how she reacted to a test dose.
Since Semple's untimely death, a hospital inspection report revealed that six other expectant mothers who labored at Woodhull "suffered adverse outcomes related to the administration of anesthesia." And almost every time, the mother's death was associated with an error made by Dr. Shelchkov. And what's worse is that his errors and failure to test patient's reactions to anesthesia before administering went almost completely unchecked by hospital administrators, according to the report.
According to The New York Times, Dr. Shelchkov's medical license was eventually revoked in late 2021. Left disabled by a severe COVID infection and unable to afford the cost of living in New York, he moved back to Russia in 2022.
In September 2020, a mural dedicated to Semple was painted by Brooklyn artist Danielle Mastrion in the Bedford-Stuyvesant section where most of her family lives.