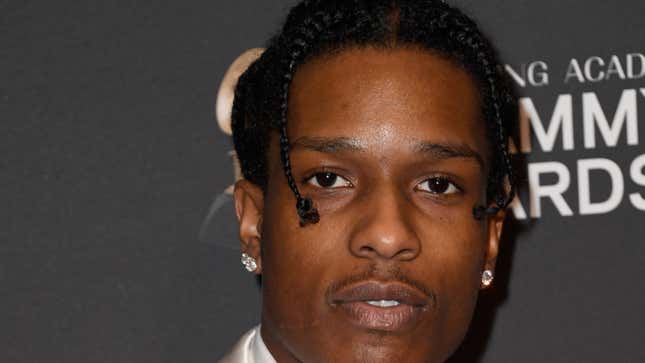 A Swedish court has come to a decision: A$AP Rocky has been found guilty of assault, the Washington Post has confirmed.
American Ninja Warrior: Season 15 Is Our TV Pick of The Week
The 30-year-old rapper, born Rakim Mayers, was charged following a brawl with 19-year-old Mustafa Jafari in Sweden back in June. Two men in A$AP's entourage were also charged.
Reporter Maddy Savage confirmed on Twitter that A$AP will be ordered to pay damages to the victim and his sentence will be suspended. Thus, he won't be serving additional jail time.
Per the New York Times:
Swedish prosecutors had asked for Rocky to be given a six-month prison sentence for his part in a street brawl in Stockholm on June 30 that left a 19-year-old man bleeding and needing medical treatment.

Rocky said this month during the trial that he had acted in self-defense when he threw the man, Mustafa Jafari, to the ground, and then, along with two members of his entourage, punched and kicked him.

Mr. Jafari had repeatedly harassed the rapper's entourage, and had thrown a punch at his bodyguard just before the attack, Rocky said.

The judges found his defense unconvincing, but they decided Rocky had already served enough time and gave him a conditional sentence. Seen as a flight risk, Rocky had been kept in the detention center from July 5, while the case was investigated, until the trial ended on Aug. 2.
As Complex reports, Rocky was not present for the court proceedings on Wednesday. Following the release of the Instagram video showing the altercation, A$AP Rocky's case became quite high-profile with notable people such as Kim Kardashian and Donald Trump getting involved in the #FreeASAPRocky social media campaign.