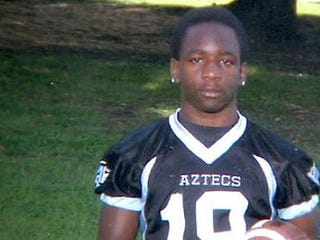 911 caller arrested in police shooting: Police allege that Oscar Carrillo's call led to the fatal shooting of Kendrec McDade, a Pasadena, Calif., student. Carrillo, who police said lied about the presence of a gun, is accused of involuntary manslaughter, the Los Angeles Times reports.
Did the warm weather help the economy? Slate's Matthew Yglesias says that this winter's unseasonably warm weather jump-started job creation.
Actress attacked by racist Hunger Games fans makes statement: Amandla Stenberg stayed above the fray, saying this on Wednesday: "As a fan of the books, I feel fortunate to be part of The Hunger Games family … It was an amazing experience; I am proud of the film and my performance. I want to thank all of my fans and the entire Hunger Games community for their support and loyalty."
Does Joan Rivers have a crush on 50 Cent? "He is adorable," the comic legend gushed to E! News. "I didn't know what to expect, but he's as cute as they come."
Like The Root on Facebook. Follow us on Twitter.