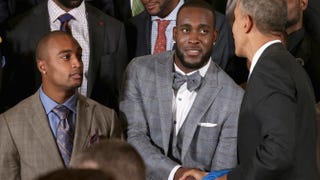 TMZ has obtained audio of the 911 call placed by a Redmond Athletic Club employee as Seattle Seahawks player Kam Chancellor and friends were looking to get more information about the recently closed gym.
Chancellor, who the employee admits was outside taking pictures, was interested in buying the location. The woman can be heard telling a 911 operator that she doesn't know what is being done but there are five of them: three black and two white. The woman then adds, "I don't know if they're homeless kids … I know there used to be a lot of heroin addicts around here."
The gym owner told TMZ that race was not a factor and that his staff did what they were instructed to do.
Listen to the call below:  
Read more at TMZ.