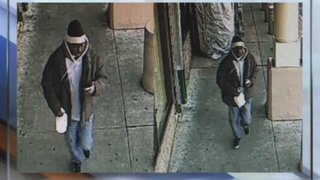 A 90-year-old Baltimore woman and her 82-year-old brother were injured in a shooting while waiting for a bus around 1 p.m. Monday.
"There are not any words to describe how ridiculous this is," Baltimore Police Director T.J. Smith told WBAL.
Police told the news station that the siblings were not the intended targets in the shooting and that both were hit in the leg. The woman also suffered a wound to her head after falling from the gunshot. They were both taken to a local hospital and their injuries were non-life-threatening, the news station reports.
According to police, the shots were fired from across the street from where the elderly brother and sister were standing. 
"These elderly people shouldn't be in the hospital now with gunshot wounds," Smith said.
"This person shot someone that could be your grandmother, your grandfather, your great-grandmother, your great-grandfather," Smith said. "Don't know who the intended target is, but again, we talk about this often, how bullets have no names."
Read more at WBAL.