Anaya Lee Willabus, a 9-year-old girl from Brooklyn, N.Y., became the youngest person in U.S. history to publish a chapter book.
Anaya, who penned The Day Mohan Found His Confidence, described on Amazon.com as realistic fiction, is "about a boy's struggle to balance life at home and school, and how he realizes he can do anything with the help of his family and friends," Ayana said in an interview with WPIX.
"I like to read all genres of books," Anaya told the New York Daily News. "I love both reading and writing. They both have something that I love in them."
Her proud mother, Dimple Willabus, said that from the time Anaya was young, "We knew something was different with her. She never learned to walk. She actually started running. She started reading at 2 years old."
Anaya's favorite books mostly consist of biographies such as I Am Malala: The Girl Who Stood Up for Education and Was Shot by the Taliban, by Malala Yousafzai with Christina Lamb; and Dreams From My Father: A Story of Race and Inheritance, by Barack Obama.
G/O Media may get a commission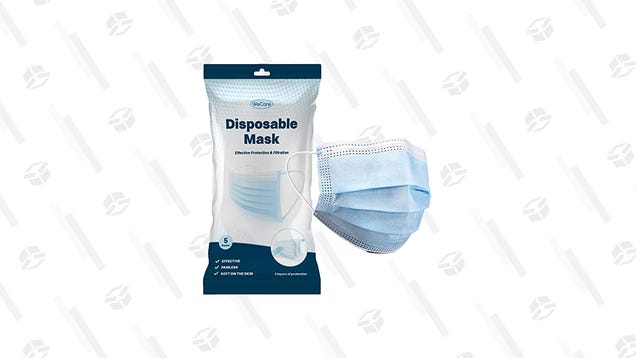 WeCare Disposable Masks With Elastic Earloops- 5 Pack
A trip to her parents' native Guyana two years ago inspired the fourth-grader to write her tome, according to the News.
Read more at WPIX and the New York Daily News.
Like The Root on Facebook. Follow us on Twitter.