The family of a 9-year-old Prince George's County public school student is demanding answers as to why the school bus driver did not intervene as other students brutally beat the child, WJLA reports.
Cellphone footage captured the moments when Saraia Collins begs the other children to leave her alone as they tease her.
"Get out of my face. I'm not going to fight you!" little Saraia can be heard shouting.
The attack then turns physical as she is repeatedly hit in the head as she cowers in an attempt to protect herself. On the recording, she can be heard sobbing, "Leave me alone."
According to the report, Saraia suffered a concussion from the assault, but her family says it's the emotional damage that is hard to deal with.
G/O Media may get a commission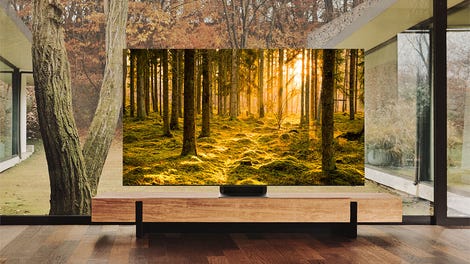 Up to 40% off
Samsung Smart TVs
"I'm afraid that if they do the same thing, it's going to happen all over again," Saraia says.
The family took the issue to Highland Park Elementary School and the Prince George's County Police Department. Authorities deferred to the school, which reported on Tuesday that the child seen on the video dealing out the most vicious blows had been suspended.
Students are still being interviewed, and more suspensions may yet be handed out, according to WJLA.
As for the bus driver, he is currently under investigation by the Transportation Department and could face disciplinary action.
"Even if it's not his job to break up fights, it's still his job to try to prevent it," Saraia told the news station.
Saraia has taken the week off from school to get over her injuries, but her mother is not sure where the 9-year-old will resume school next week. Saraia does not want to return to Highland Park.
When asked why the students were so mean to her, Saraia responded, "I don't know. I guess that's just the way that they want to be."
Read more at WJLA.