A Martin Luther King Jr. Day celebration in Miami went awry after a shooting left eight people injured, WSVN reports.

According to the Miami-Dade Fire Rescue, three juveniles and three adults were shot during the celebration at the Martin Luther King Jr. Memorial Park. Two other juveniles were grazed by bullets and were treated on the scene and released to their parents.
The news station reports that five of the six victims who were hospitalized were listed in stable condition, while the sixth victim, a 20-year-old man, underwent surgery after being listed in critical condition. The victims ranged in age from 11 to 30 years old.
On Monday evening, the Miami-Dade Police Department confirmed that two people were detained for question, and two weapons were recovered from the scene.
"I now can report that we have two people detained and are being questioned by our detectives," Detective Marjoria Eloi told the news site. "And we have two firearms that have been detained."
G/O Media may get a commission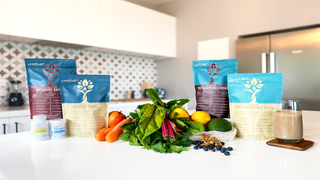 "[This happened] too close to home," a witness, Tammy Meeks, said. "I mean, I had my son out here, my nieces and nephews were here, and my main concern was to make sure they were OK. My main goal was to get down and cover them so they wouldn't be harmed. It's terrible. I mean, this is supposed to be Martin Luther King Day. This should be one of the one days out of the year where, whether you're white, black, Hispanic—no matter what you are—we come together and just have fun and care for one another. And it's senseless that we can't just do that on one day of the year."
Read more at WSVN.