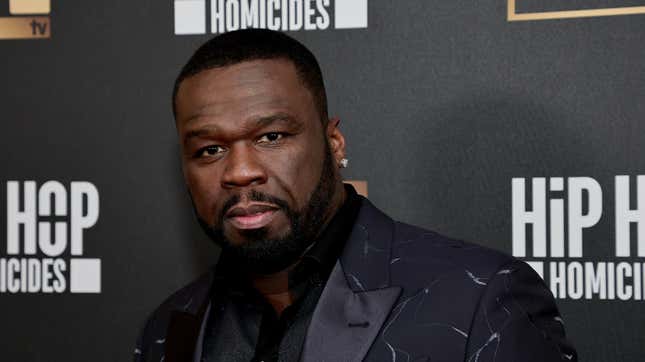 Though the highly-anticipated second season for the 50 Cent-produced, popular STARZ series BMF (which stands for Black Mafia Family) has only been back on our small screens for three days, rapper and series executive producer Curtis "50 Cent" Jackson already has plans for its future.
Why Creators of HBO Max's South Side Chose To Focus On That Part of Chicago
During an interview with Variety at the premiere last Thursday, Fif let on that there are at least three BMF spinoffs in the works and that it's "exciting" for him to flesh out those ideas with the new power (ha!) regime at STARZ.
"They got some really, really smart executives coming in to help rebuild Starz in the right way. And it's exciting for me," 50 explained. "You'll get a chance to see three spinoff shows from BMF. It's BMF immortal."
Speaking of not letting things die, 50 also shared plans for an 8 Mile series adaptation during an interview on Big Boy TV on YouTube. During the over 40-minute-long interview, the Power producer revealed his plans for the Academy Award-winning film:
"I'm gonna bring his 8 Mile to television. We're in motion. It's gonna be big. I ain't got no duds. I'm battin' a hundred, I'm battin' a hundred."

While he noted that rapper Eminem, who starred in the 2002 film is aware of his plans, one person who may not be in fellow costar Mekhi Phifer.
"Sometimes it's best to just leave it at one," Mekhi Phifer recently said in an interview with TMZ. "Sometimes it's just best to leave it alone. Once you make a classic, no reason to fool around with it."