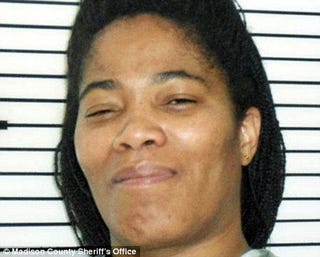 Malikah Shabazz, Malcolm X's youngest daughter, has been sentenced to five years of probation for stealing the identity of an elderly family friend and using it to make $55,000 in illegal purchases.
In June she pleaded guilty to the crime. Now, in addition to beginning a period of probation, she'll have to pay back the full amount stolen.
According to New York prosecutors, Shabazz opened credit cards in the name of a 70-year-old New York City woman whose late husband was one of Malcolm X's bodyguards and was with him when he was assassinated at Harlem's Audubon Ballroom in 1965.
"The defendant, who preyed upon the trusting nature of a once close family friend, has admitted her guilt in committing a serious felony offense and will be ordered to make her victims financially whole," District Attorney Richard Brown said in a statement.
This crime represented another sad development in the story of a family that has never seemed to fully recover from Malcolm's death. While his legacy will never be completely without controversy, we can only hope that the contributions he made when he was alive aren't overshadowed by events after his death.
Read more at CBS News.
In other news: Rosa Parks Essay Reveals Rape Attempt.