When Comedy Central announced Monday that South African comedian Trevor Noah would replace Jon Stewart as the next host of The Daily Show, the collective response around the country seemed to be "Trevor who?" After all, the 31-year-old comic only joined the show as a regular correspondent in December and has appeared three times since.
But if those three appearances are any indication, The Daily Show will be in very capable, funny hands. Here are five things to know about the new host of The Daily Show.
1. His very birth was illegal.
Noah was born 10 years before apartheid ended in South Africa, which meant that the relationship between his parents—his mother, a black South African, and his father, a white Swiss-German—violated national law. His mother was regularly jailed and fined for the relationship. As Noah states in one of his routines, "I was born a crime."
2. While relatively unknown in America, he's a huge star in South Africa, where he's been in the spotlight since 2002.
G/O Media may get a commission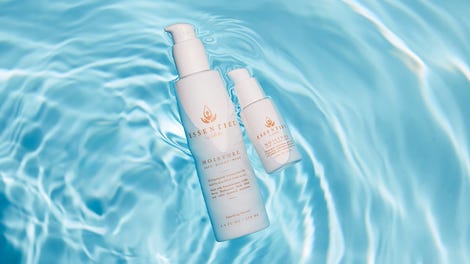 20% off
Essentiel by Adele
He got his start in a South African soap opera, Isidingo, when he was 18 years old. He would go on to host a radio show and a number of award shows before focusing exclusively on standup comedy. In 2012 he appeared on The Tonight Show With Jay Leno, becoming the first African comic to do so, and in 2013 he performed on The Late Show With David Letterman. Last year, just before he joined The Daily Show, he earned the cover of GQ South Africa.
3. His outsider views on American race, culture and politics will definitely bring a fresh perspective to The Daily Show.
Noah's sharp wit and keen observations about race and identity in his country and ours make him the perfect host for the times, especially with what's been happening in the United States.
But he can also poke fun at light topics like America's obsession with sport stats:
His take on how hip-hop censorship makes rappers sound insecure is also hilarious:
4. Race isn't the only controversial topics he's tackled.
Noah once got into hot water for making a joke on Twitter about Oscar Pistorius, the South African double-amputee sprinter who became a national hero when he competed at the 2012 Summer Olympics, but was later convicted for killing his girlfriend.
But that didn't stop Noah from doing this routine from his comedy tour, "It's My Culture":
Or how about this routine inspired by the stories of abuse at Oprah's all-girl school in South Africa:
5. He speaks multiple languages.
Not surprising, when you consider that South Africa has 11 official languages. During an interview in 2013 on the Laughspin podcast, he ran down the list of languages. In addition to English, he speaks the South African languages of Tsonga, Afrikaans, Zulu and Tswana, as well as Xhosa, his mother's tongue. He also learned German because of his dad.