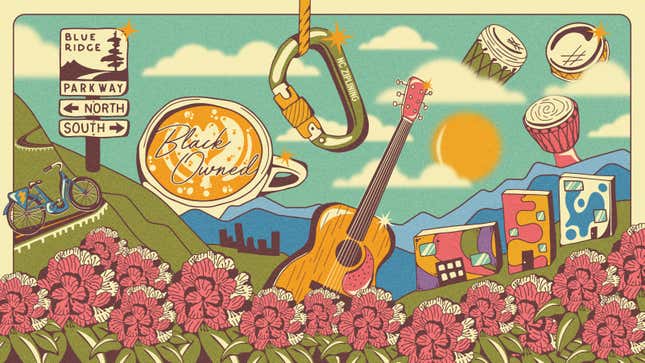 Spring has officially sprung, and the time to start planning those weekend getaways is now. Here at The Root, we're prioritizing destinations rich with natural beauty and vibrant Black culture, and Asheville, North Carolina, is at the top of our list.

Between its lively music venues, a culinary scene both gourmet and down-home, and the breathtaking backdrop of the Blue Ridge Mountains, this Appalachian city has so much to offer. Especially when it comes to outdoor experiences—including al fresco dining and low-key wilderness adventures—you'll need at least 48 hours (if not more) to take full advantage.
To make the most of two days in Asheville, read on for a comprehensive itinerary.
Day 1:
10:30 AM: Picnic on the Blue Ridge Parkway
Kick off your two-day tour with a windows-down cruise up the Blue Ridge Parkway, the area's unequivocal must. First, pick up some breakfast sandwiches and to-go coffees from the Black-owned café Tiger Bay, then take to America's favorite scenic drive. Along the route, there are plenty of opportunities to pull over for a hike, including Craven Gap, a forestal 4.8-mile hike just off the Parkway that should take you just under two hours. If you're not feeling super active, just pull over to enjoy your sammies at a selfie-worthy vista. We recommend Mt. Mitchell, the highest point east of the Mississippi River, featuring nearly 360-degree views from Craggy Gardens Visitor Center parking lot and Greybeard Mountain Overlook.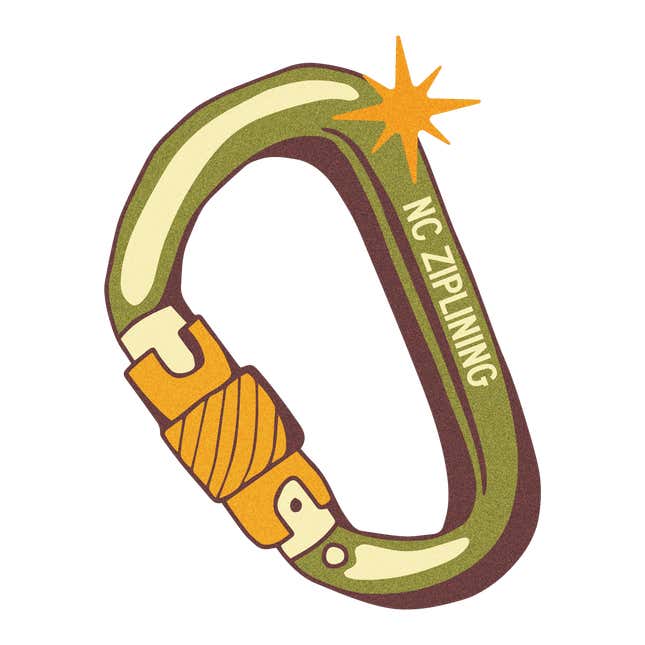 1 PM: Take on a wilderness canopy tour

No "great outdoors" trip to Asheville is complete without a little mountain/ forest bathing. For the most breathtaking panoramas of the city's alpine surroundings, sign up for a guided zipline tour with Navitat Canopy Adventures. Offering 90- and 45-minute excursions either treetop or mountaintop and a 90-minute RTV tour for the heights-averse—they have exhilarating sojourns for everyone.
5 PM: Dine (and dance) under the stars
After a full day of exertion in Mother Nature, you're liable to be ready for a hearty meal. Part beer garden, part restaurant, part concert venue in an endearingly ramshackle environment—think wooden pergolas and neon signs aplenty—Ben's Tune Up puts on zero airs, while still offering a worldly menu of Appalachian/Japanese fusion fare. A sip or two of their housemade sake is sure to put you in a dancing mood, so stick around after dinner for DJ sets and live bands.
7 PM: Make beats with the locals
Every Friday April through October, area percussionists haul their djembes to the amphitheater at Pritchard Park for a free sunset drum circle. Things typically get going around 6 PM and last until around 10. Bring acoustic instruments of your own, or just head-bob along in this friendly vibe.
Day 2: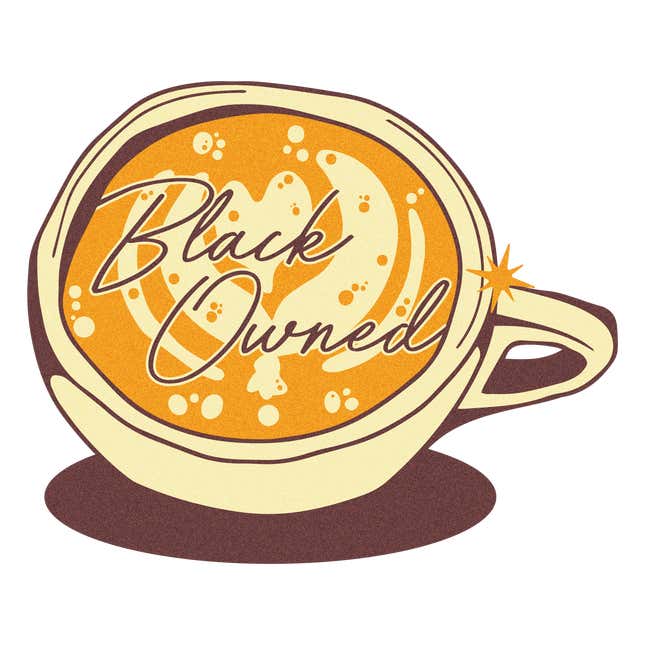 9 AM: Tour the city's arts district

Jump start your second morning with a stiff cup of java at one of Asheville's most prominent Black-owned coffee shops: Grind AVL. In addition to powering the residents and gallery-goers of the Riverside Arts District, Grind does triple duty as a co-working space, events venue, and community center for business education classes.
After your coffee, pick up an eBike from the nearby Flying Bike Electric Bike Tour Company. They offer guided tours showcasing the beauty of the city—from architectural gems to historic landmarks to stunning viewpoints of the Blue Ridge mountains.
Noon: Catch some street art and craft brews
Just a short drive from the River Arts District, AVL's South Slope is a hub of hip breweries and public art. With its colorful mural trail, photo ops await you around every corner: from the eye-catching rainbow at Hi-Wire Brewing to the floral-focused tableaux at Funkatorium. Fuel up midday at Asheville Brewing Company for a local pint and one of their famous pizzas.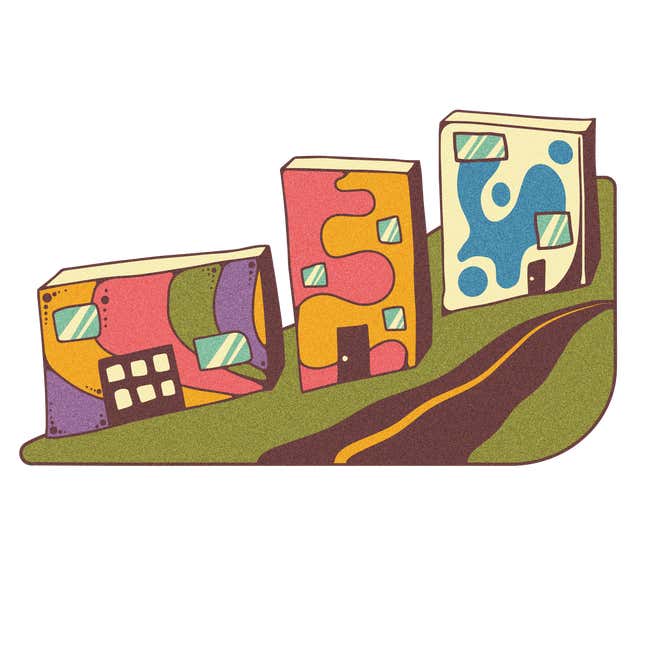 3 PM: Explore historically Black Asheville

Local Ashevillian DeWayne Barton founded Hood Huggers in 2015 to raise awareness and investment in the city's culturally rich (yet under-resourced) communities. In addition to incubating and advocating for local Black enterprise, the company hosts cultural and historic walks and drives spotlighting the unique Affrilachian neighborhoods. These 2-hour journeys explore the East End Valley (home to the YMI Cultural Center, the Stephens-Lee Community Center, and The Block, which includes Noir Collective, a Black-owned art gallery and boutique, and Burton Street, a neighborhood founded by Black entrepreneur E.W. Pearson.
5:30 PM: Listen to live music
Close out your AVL expedition with a night at Salvage Station. In its spacious garden full of vintage pickup trucks with artful patina, chair-sway to a mix of classic rock covers, touring indie artists, and Bluegrass as you sip a local cider and enjoy elevated pub fare like duck fat-seared wings and a watermelon salad. As the sun descends over the Blue Ridge Mountains, take a deep inhale of the fresh air, and reflect on the wonderful weekend as you low-key plan your next trip back.
Take in the great outdoors with a vacation to Asheville. Book your trip today!
This post is a sponsored collaboration between Explore Asheville and G/O Media Studios.