We sat down with Jumping the Broom's Paula Patton at this month's American Black Film Festival in Miami to find out what's next for the actress.
The Root: What's happened to black film since the heyday of the 1990s?
Paula Patton: Here's the thing: We have a placehold in Hollywood where some African-American films are being made — but not nearly enough. And when you look at other ethnic groups in America, they don't have any cinematic presence in Hollywood — whether it is Asian or Latin — but we do. We need to continue to drive it forward, and we need to lean on each other and really find support in each other. We need to make more and better-quality films that we can all be proud of.
TR: What is your favorite black film?
PP: I have to say it's Do the Right Thing.
TR: What are you working on right now?
PP: I have Mission: Impossible — Ghost Protocol coming out Sept. 21, and working with Tom [Cruise] was the best experience. There is a reason he is one of the best movie stars ever, because he works so hard and he is so kind to everybody. I learned a tremendous amount working with him.
G/O Media may get a commission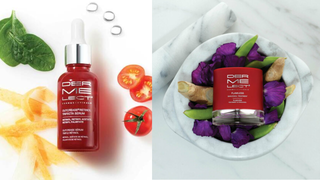 Save $19
Retinol Renewal Kit
TR: How had Spike Lee influenced you?
PP: Spike Lee is one of my favorite filmmakers. The movie Do the Right Thing was a seminal moment in my life. I was in high school, and I wanted to be an actress at the time. However, what was available at the time were a lot of best friend roles and really nothing else for African Americans, as I saw it. Then all of the sudden Do the Right Thing comes. I'll never forget seeing that in the theater and how it affected and inspired me.
More from ABFF:
4 Questions With Michael Elliott.
4 Questions With John Singleton.
4 Questions With Keenen Ivory Wayans.