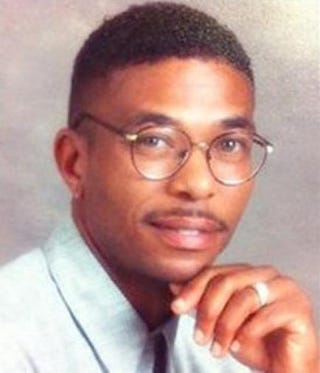 On Monday, four white men were ordered by a federal judge in Mississippi to pay $840,000 in restitution to the estate of James Craig Anderson, a black man who died as a result of their racially charged cruelty, the Washington Post reports.
Deryl Dedmon, 23; John Rice, 23; Dylan Butler, 24; and William Montgomery, 26, were ordered to pay the amount, which was based on an estimate of Anderson's lost future wages.
Anderson, who was 49 at the time of his death, was the target of a racially charged attack by the group the night of June 26, 2011. Two carloads of white youths pulled into a motel in Jackson, Miss., where they spotted him. According to the Post, the group often drove from the predominantly white Rankin County to the predominantly black "Jafrica"—a spin on "Jackson" and "Africa"—seeking out black victims to torment.
"Let's go f—k with some n—gers," Dedmon said.
Some members of the group jumped out and started beating up Anderson while screaming, "White power!" They then took the 49-year-old's cellphone, wallet and a ring. Dedmon, 18 at the time, drove toward Anderson in a Ford 250 truck and ran him over before speeding off from the scene as Anderson lay lifeless. 
"I ran that n—ger over," Dedmon joked to his friends afterward, according to the Post. 
The four youths were found guilty of committing a racially motivated act that resulted in Anderson's death and are serving seven to 50 years in prison for the gruesome incident.
"When these defendants committed this brutal hate crime, they not only took a man's life—they also hurt a family," Vanita Gupta, head of the Department of Justice's Civil Rights Division, said in a statement.
Read more at the Washington Post.