As the defense finishes its arguments in the trial of Officer Edward Nero over the death of Freddie Gray, more questions have been raised than answers. 
On Wednesday, Officer Garrett Miller, who was one of the arresting officers with Nero, was compelled to testify as a prosecution witness. He was granted immunity, so his testimony can't be used against him in his upcoming trial in July, also over Gray, who died while in police custody last year.
The state has argued that Gray's initial arrest by Miller, Nero and Lt. Brian Rice lacked probable cause, and as a result Nero is guilty of assault. But defense attorney Zayon has argued that Nero played a minimal role in the initial arrest, and Miller's testimony supported that argument. Miller took sole responsibility for arresting Gray and handcuffing him.
Nero is charged with second-degree assault, reckless endangerment and two counts of misconduct. One count of misconduct and the reckless-endangerment charge relate to Nero allegedly putting Gray at risk when he put him in the arrest van without a seat belt.
But the question of what actually happened to Gray—from his initial arrest to the end of the wagon ride, when he was immobile, and his death a week later—has still largely gone unanswered.
G/O Media may get a commission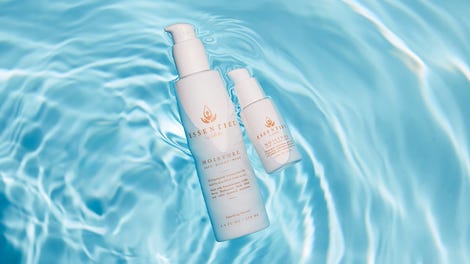 20% off
Essentiel by Adele
On that Sunday morning of April 12, Rice radioed in a foot chase—but never called out why a suspect was being chased.
Chief Deputy State Prosecutor Michael Shatzow questioned Miller: "Did the lieutenant ever tell you why he was chasing Gray?"
"No, sir," said Miller.
"Did the lieutenant ever tell the defendant [Nero] why he was being chased?" asked Shatzow.
"No, sir."
"Did the defendant [Nero] ever ask why he was chasing him before the time he was put into the transport van?"
"No, sir."
"Did you ever ask?"
"No, sir."
Miller testified, and other officers gave statements, that Gray was initially being taken to the Western District station to be debriefed (questioning in hopes of getting information about crime going on in the area), but they changed course and decided to take him directly to central booking. No one has testified as to why that change was made. And no charges were ever given for Gray's arrest.
The defense has argued that Nero did what any "reasonable" officer would do—all that is required to absolve him of responsibility. Defense attorney Marc Zayon argued that Nero never touched Gray other than to assist him in finding an inhaler when he complained that he couldn't breathe. The prosecution disputed that claim, saying that Gray told them he didn't have an inhaler. None of the arresting officers called for a medic.
At no point during the trial have officers claimed that Gray was resisting arrest. Under questioning, Miller said that Gray gave up, put up his hands and allowed himself to be handcuffed, never resisting arrest.
"At any time that you put him in the van, did he attempt to bite you? Spit at you? Kick you? Head-butt you?" Shatzow asked.
"No, sir. He was not screaming at the time that he was placed in the van. He was cooperating at that time," Miller said.
Still, the defense has argued on legal issues: Was Nero primarily responsible for Gray's arrest or just responding to his lieutenant's commands on the radio? Every witness for the defense has testified that it is the wagon driver's sole responsibility to make sure a detainee is wearing a seat belt. Three witnesses for the defense who are officers with the Baltimore Police Department testified that they have never belted detainees since they started working on the force, although it is required by department rules. 
According to two witnesses in charge of Nero's training, retired Officer Brenda Vicente and Sgt. Robert Himes, Nero was never trained in transporting detainees or belting them.  
Prosecutors have made arguments about illegal arrests regarding a "Terry stop"—detaining a suspect before an arrest—saying that it should be a brief, temporary seizure designed to dispel or confirm suspicion. According to the defense witness, Michelle Martin, an assistant attorney general for Maryland, there has to be a reasonable suspicion that a crime was or likely will be committed. An arrest made after a Terry stop requires probable cause.
If the prosecution succeeds in charging Nero with an illegal arrest, it will be a historic prosecution that will raise the profile of illegal arrests, which are often made to get information about crime or more dangerous criminals.
Closing arguments will be heard Thursday, and a verdict by Judge Barry G. Williams may come as soon as Friday.