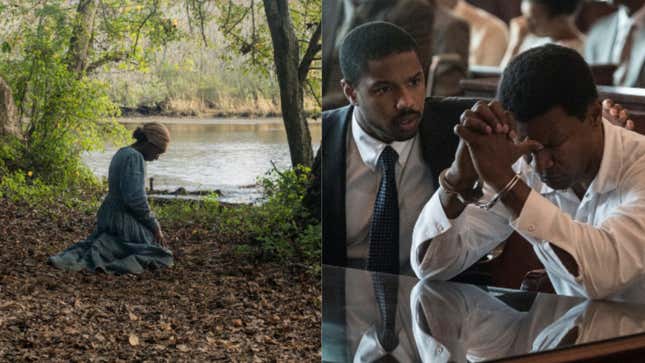 The magic number is 23 for one of the biggest festivals highlighting creators of color!
Small Town Horror Story: The Vietnam Veteran Who Refused To Leave A Man Behind
That's right, the 23rd Annual Urbanworld Film Festival is back and has announced its 78 official selections and seven spotlight selections, along with its founding partner, HBO. (Editor's Note: The Root is a media sponsor of Urbanworld.)
"Each year we strive to expand our programming slate to expose stories, themes, and characters that have been under-represented in our world. This year is no exception," Gabrielle Glore, Urbanworld Film Festival Festival Director & Head of Programming said in a press release. "What is most exciting to see is the continued elevation of quality manifested across our content creators' work, as we celebrate their creativity and craft."

The opening film for 2019 will be … *drumroll*

Kasi Lemmons' Harriet, starring Cynthia Erivo! Lemmons will also be serving as this year's fest ambassador.

"I'm thrilled to share Harriet with the Urbanworld Film Festival audience. The experience of creating this film was life-changing for me in so many ways," Lemmons said in the announcement press release. "We are honored to open this festival and look forward to discussing our journey with such a passionate group of film lovers."

Urbanworld 2019 will also boast films such as Just Mercy (starring Michael B. Jordan and Jamie Foxx), acclaimed documentary The Apollo, and Black and Blue (starring Naomie Harris).

Some of the big projects out of the special showcase will be ABC's Mixed-Ish and BET+'s First Wives Club.

Star-studded festival attendees include Erivo, Lemmons, Tika Sumpter, Mark-Paul Gosselaar, Bryan Stevenson, Michelle Miller, Gia Peppers, Deon Taylor, Debra Martin Chase, Daniela Taplin Lundberg and more.

The 23rd Annual Urbanworld Film Festival will take place Sept. 18-22, 2019, in New York City. To purchase passes and tickets to the festival as well as find more information about the selected films and special showcases, please visit urbanworld.org.